New Endearing Elephants Pattern- FREE Pattern!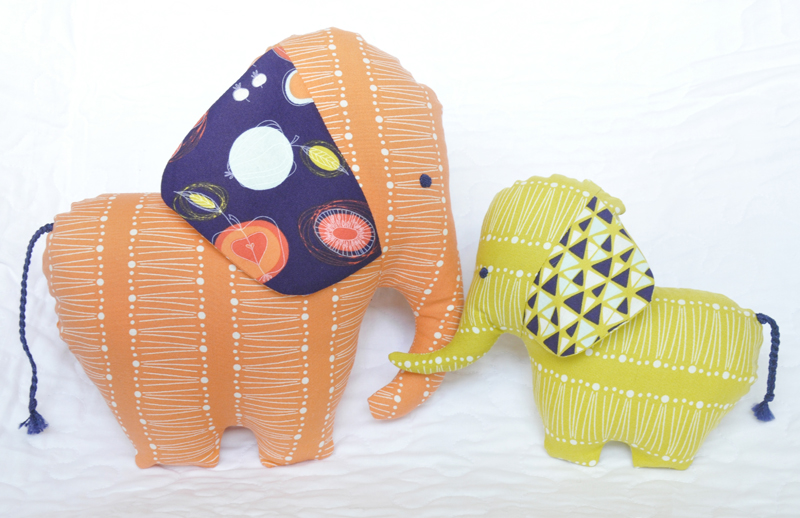 I was so excited this morning to see my Endearing Elephants pattern was released!
I've been working with Camelot Fabrics for a little while now, and it's been a fun set up.  They hire me to make a pattern, which allows me to offer it to all of you for free.  It's a pretty good situation, if you ask me 🙂  I definitely recommend checking out their site, their collection of free patterns has really grown lately.    And, for the record, I really enjoyed working with their fabrics- it was good quality, and I love that they offer both more traditional prints and the super trendy stuff. (They didn't hire me to say that, by the way.)
As for the elephants, I specifically designed them to be super fast and easy to make up, which makes them perfect for beginners and service projects (you have to have a fast pattern if you're going to donate a whole bag of toys!).  To get the pattern, visit Camelot Fabric's blog.
Happy Sewing!