It's our last week of the Splendid Snowmen Sew Along and I'm so excited to see what you've made.  This week we're going to finish up the pattern by sewing on our snaps and adding the hanging sleeve to the back of our calendars.
Be sure to share your final calendar on our Facebook page or with #SplendidSnowmen on your favorite social media site!  I'm so excited to see how yours turned out.
Marking Snap Placement
The first thing we'll need to do is mark where we want to sew on our snaps.  I like to lay out all the pieces so I know just where I want each to go.  Then I carefully lift up each piece and mark a dot on the back and a coordinating dot on the calendar.  Once all your snaps are marked, your snowmen will look a bit like they have chickenpox 🙂
Go ahead and sew a snap over each dot.  I like to check how my pieces are fitting as I go to make sure the snaps are going in the right spots.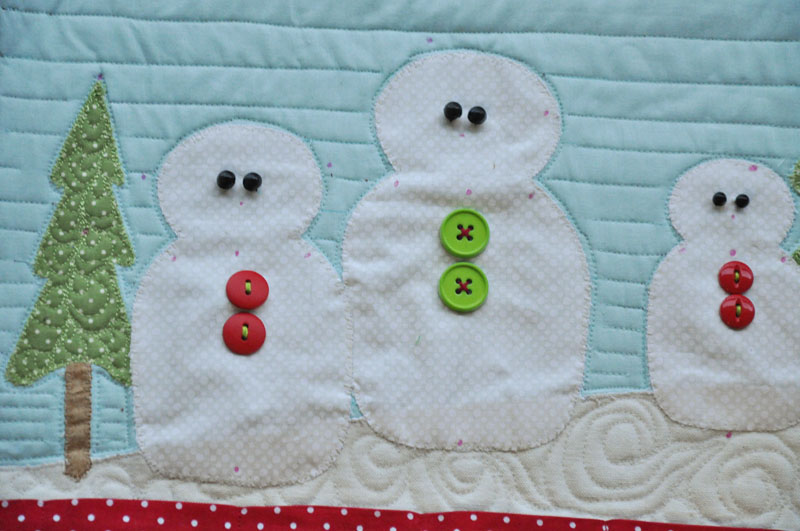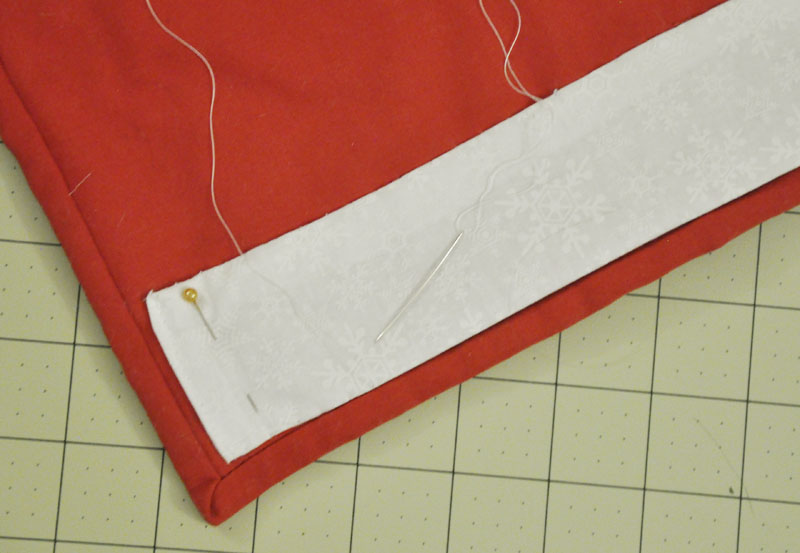 Attach the Hanging Sleeve
We're almost done, just a bit more hand work!  After you hand sew your hanging sleeve to the back of your calendar, you can slide your wooden dowel through and tie your ribbon at each end.  If, once you hang your calendar, your ribbon creeps towards the center of the dowel and makes your calendar hang a bit funky, you can secure the ribbon to the end of the rod with a staple or glue gun.  (The staple won't go all the way through the rod, but it gets enough of a grip to hold things in place.)
Enjoy!
You're done! All that's left is to tuck each advent piece into a different pocket, hang and enjoy.  And give yourself a huge pat on the back- you just finished a big project that will be treasured for years to come.