I'm so excited to get started on our Splendid Snowmen Advent Calendar Sew Along!  This week we're going to focus on gathering all our materials and making the Advent Pieces for our calendar.  I'm so excited to see what you all come up with- please feel free to post your progress on our Facebook page or on your preferred social media network using #SplendidSnowmen .
Alright, here we go!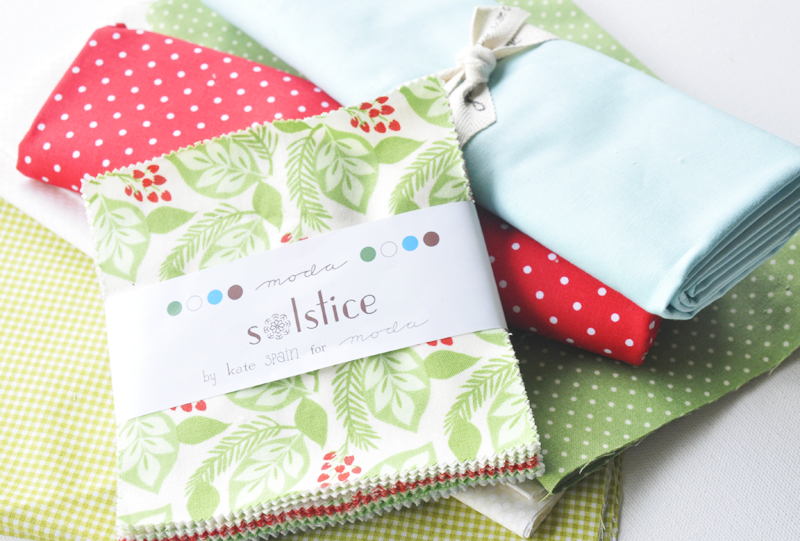 Gathering Materials
This might be my favorite part- who doesn't love buying fabric?!  With lots of smaller pieces, this project is also a perfect way to use up your fabric stash.  This pattern asks for a few non-fabric items as well- let's take a second and talk about some of those now in case you're working with one of them for the first time.
Bias Tape is used to bind quilts, or in this case, your advent calendar.  You can purchase pre-made bias tape, or you can easily make it yourself out of any fabric you like.  (I usually make it myself so I can get it in a cute fabric) We'll talk more about this later on, I just thought I'd mention the options so you'd know what materials to get.
Fusible Adhesive is necessary for the raw edge applique technique we use in this pattern.  I typically use  Thermoweb Heat N Bond Lite or Pellon Wonder Under.
***Time Saving Technique #1:  This pattern has a lot of applique!  I usually use lighter fusible Adhesive that requires you to sew around all your raw edges.  I think the sewn edge looks nice.  However, if you don't have a ton of time or patience to sew around lots of little pieces, you can buy a heavier weight fusible interfacing that does not need to be sewn.  It will shave off a ton of time on this project! Heat'n Bond Ultra Hold Iron-On Adhesive
 should do the trick.  ***
***Time Saving Technique #2: When picking out material for the numbers that go on your pockets, you can choose between using fabric or felt.  Either works, but if you choose to use felt the numbers can be sewn on much faster than if you use fabric.  (Of course, if you decided to get the Ultra Hold fusible interfacing that doesn't require sewing, this tip doesn't apply to you!)***
Additional Materials These materials aren't necessary, but might be handy to have around
Making Advent Pieces
Now we've got our supplies, lets get working on this thing!
This week we're going to make all the advent pieces for our calendars.  (steps 1 and 2 in the instructions.) This step is one of the reasons Advent Calendars turn into such a big project- making 24 of anything just takes a good amount of time!  So pop in a movie, sit back and get tracing and cutting. If this is your first time doing applique, check out our How To Do Raw Edge Applique post. Since these guys take a good amount of time, but don't worry- we've got a much shorter assignment for Week 2! Feel free to save some of this sewing for next week 🙂
***Time Saving Technique #3: Sewing around all these little shapes takes some time.  If you've got a free motion quilting foot, feel free to drop your feed dogs and free motion quilt around each piece.  It goes a little faster, and you'll get in lots of free motion practice, to boot!***
Extra Credit: If you know next week will be busy, feel free to get a head start on the assignment by preparing your sky background and snow covered ground.  (Steps 3&4)