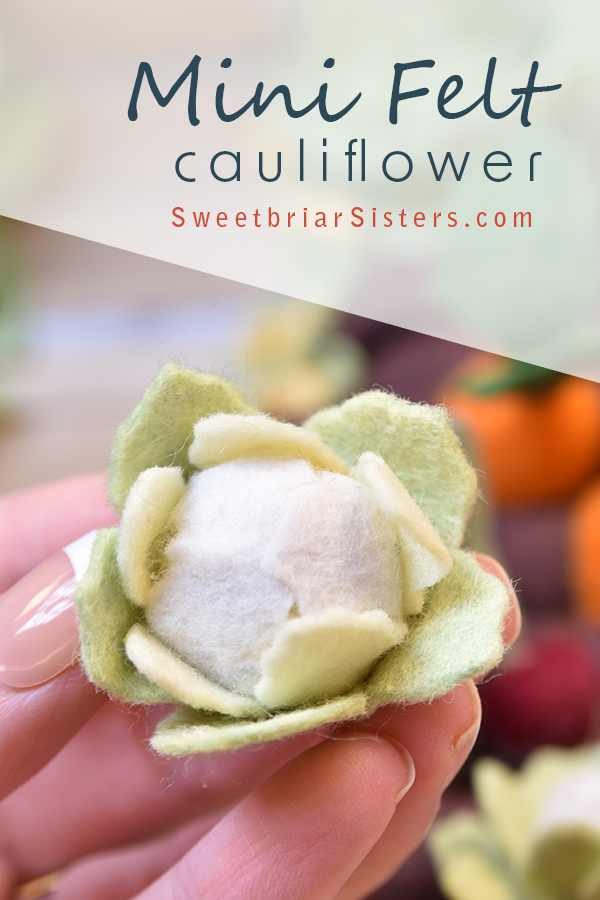 I've been having to much fun making miniature veggies for our Peter Rabbit play set, and this miniature felt cauliflower tutorial is going to be the final one in the series. They're easy to make, adorable, and can be customized to your liking. We'll provide a free pattern and a video tutorial to make it easy for you to follow along.
Materials needed for this mini felt cauliflower tutorial
1 felt ball (I used a 1 inch ball)
White, yellow, and green wool felt
Step 1: Cut out the cauliflower leaves
Start by cutting out the cauliflower leaves from our free pattern. (You'll notice the pattern is labeled for lettuce- that's ok! The lettuce leaves and cauliflower leaves are the same shapes. You'll just change the colors to vary the results.) You'll need three small leaves cut from white, four to five medium leaves cut from yellow, and five big leaves cut from green.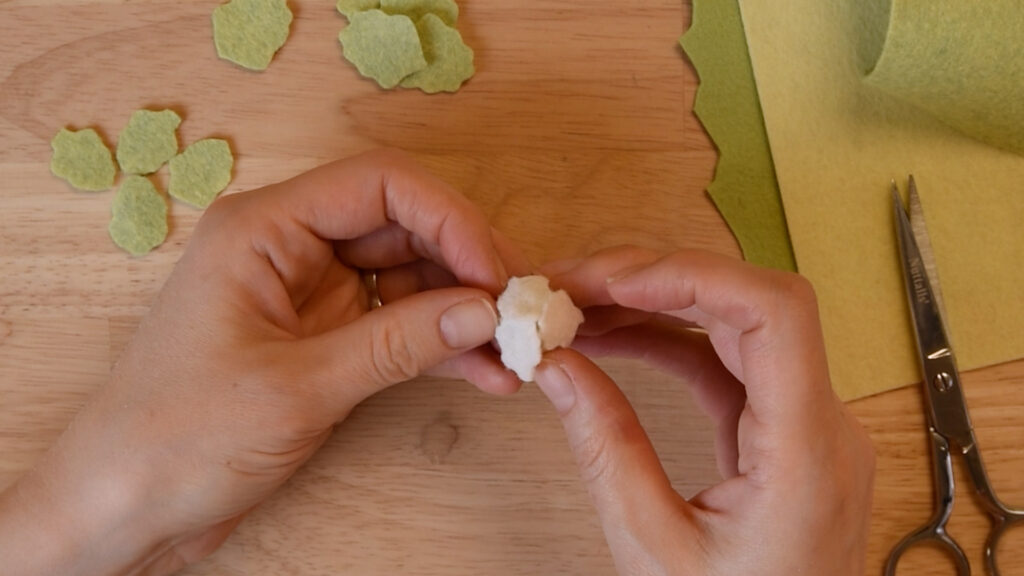 Step 2: Glue the white leaves to the felt ball
Take the three small white leaves and glue them to the top of your felt ball. Overlap the edges of the leaves slightly, so they look like they're connected. This will be the top of your cauliflower.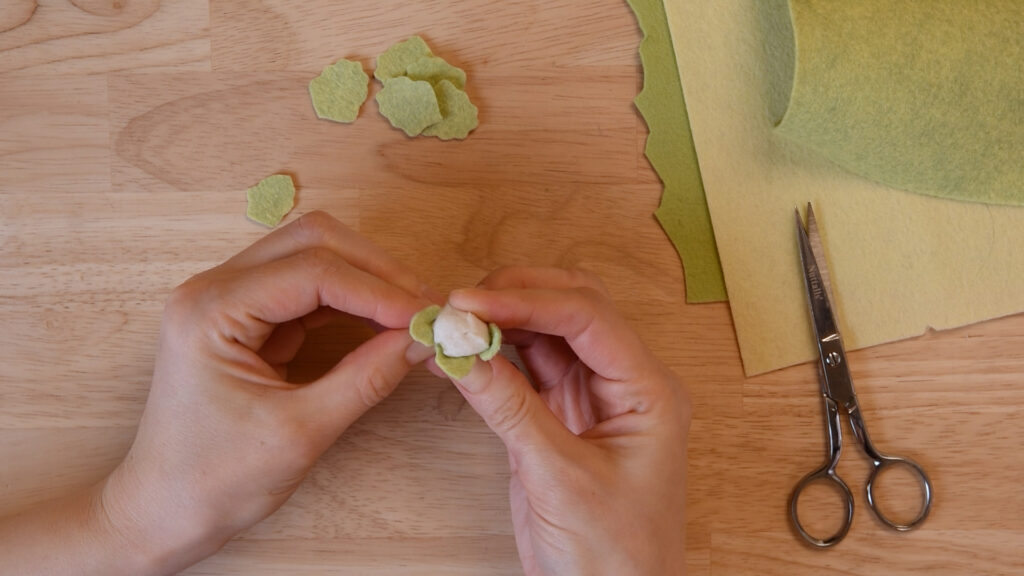 Step 3: Glue the yellow leaves to the felt ball
Next, glue the medium yellow leaves around the felt ball, covering the ends of the white leaves. If you want, you can place them at slightly different angles to create a natural-looking cauliflower shape.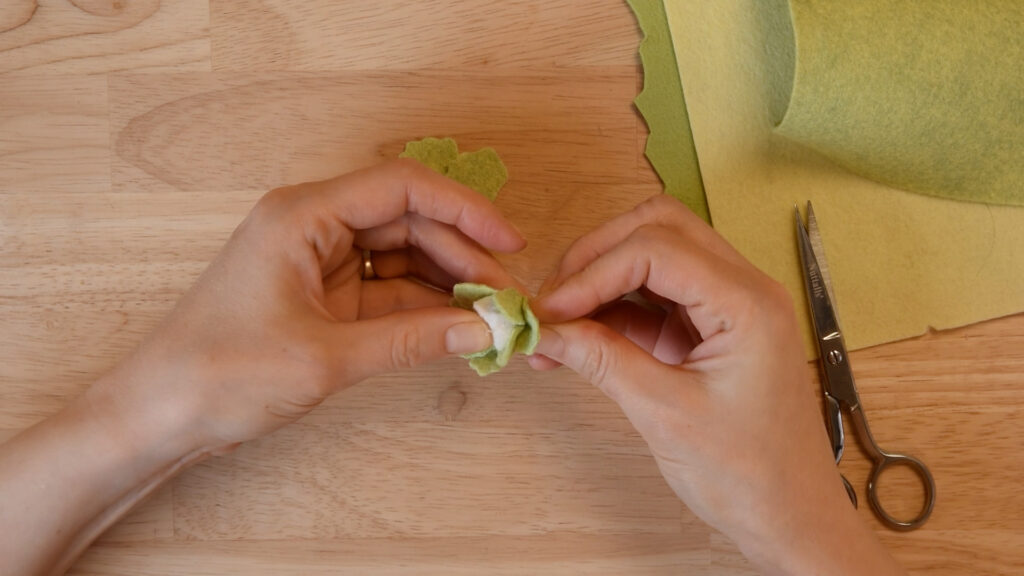 Step 4: Glue the green leaves to the felt ball
Finally, glue the big green leaves around the base of the cauliflower. Pinch the leaves as you go, so they stick out and create a realistic-looking cauliflower. You can add as many leaves as you want, depending on the size of your felt ball and the look you're going for- I usually use 5.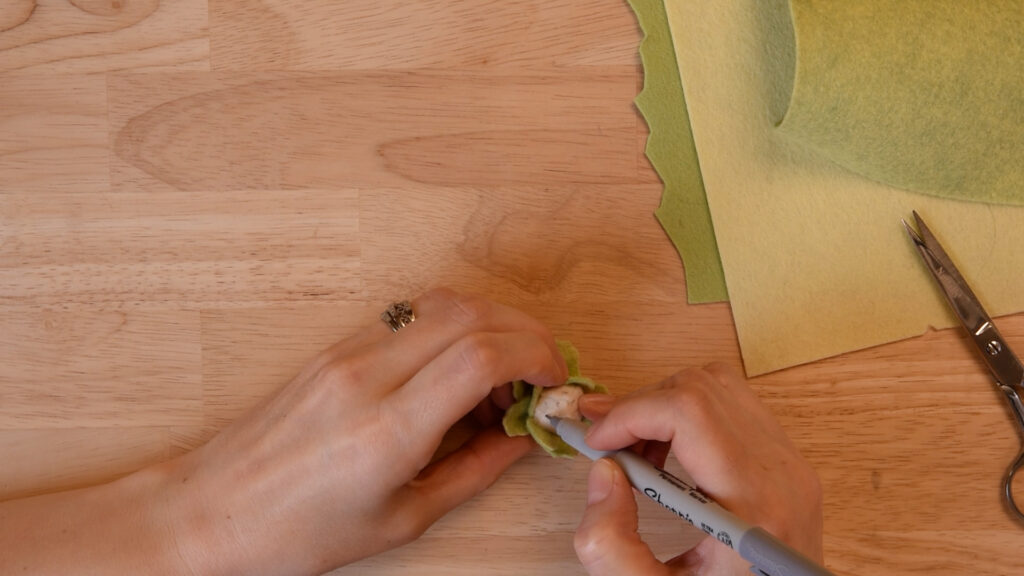 Step 5: Add detail to your cauliflower (optional)
To add some detail to your cauliflower, you can use a fine-tipped gray sharpie to draw in the tiny bumps and grooves that real cauliflower has. This will make your miniature felt cauliflower look even more realistic.
And that's it! You now have a miniature felt cauliflower that's perfect for your mini project. Don't forget to check out our video tutorial to make it even easier!