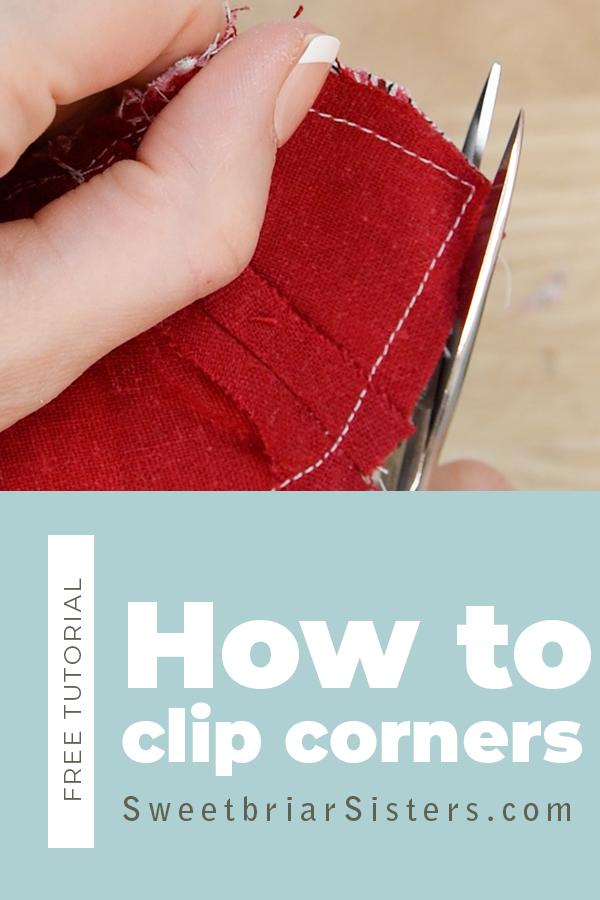 Clipping corners is a technique used to create sharp, clean corners on sewing projects by removing access fabric from the seam allowance. Clipping corners is a simple process that can be done quickly with a pair of scissors.
When should you use clipping corners?
Just about any corner that you sew on a project could benefit from getting the edges cleaned up a bit. However, you will notice your effort most in small, tight corners.
How to clip corners:
The main goal is to remove bulk from the part of the seam allowance that will be inside the corner once the piece is turned right side out. I like to clip a simple triangle off to start- it gets the most off quickly. Then I cut two more snips along the sides of the corner to remove a little more extra fabric.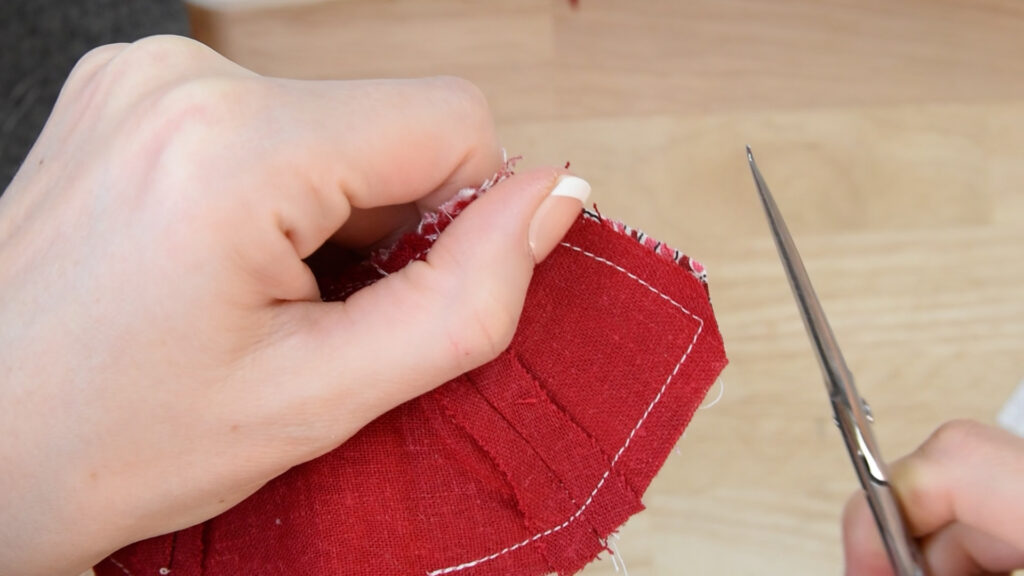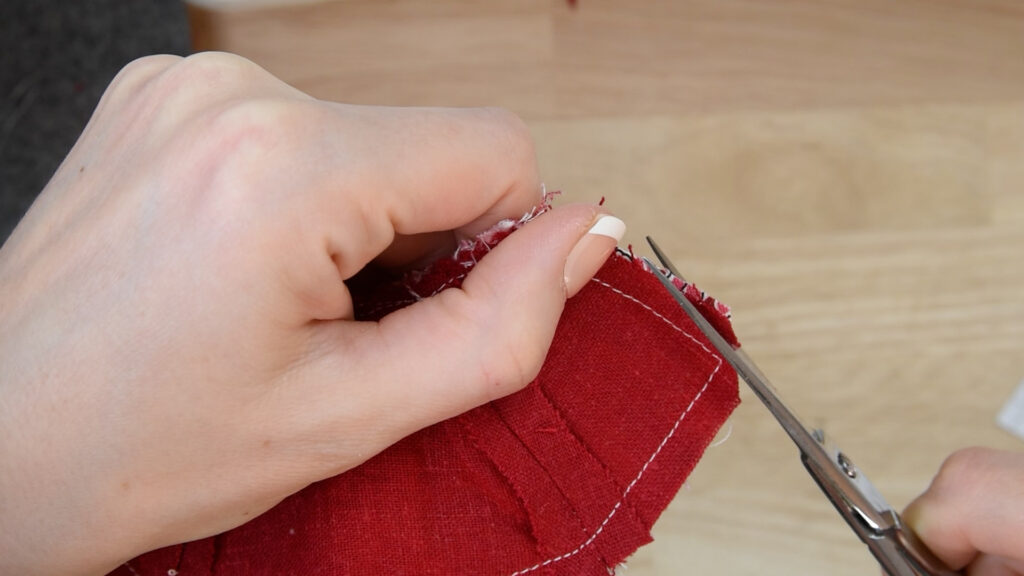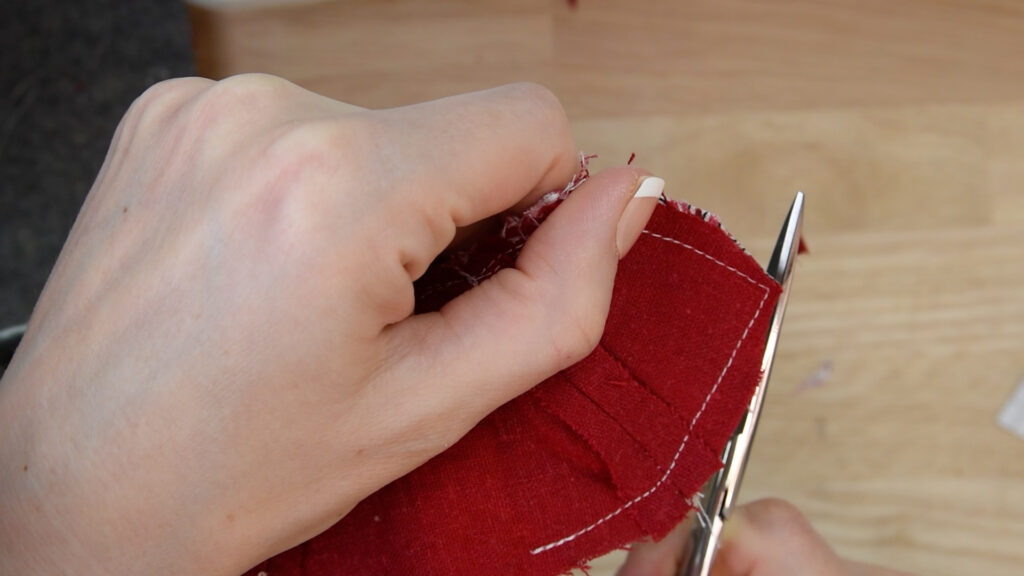 What to watch out for:
You want to be sure not to cut into your seam. You also want to be aware of how much your fabric will fray. If a fabric tends to fray a lot, snipping too close to the edge can cause a hole in your piece even if you didn't snip the actual seam.
To help with fraying, you can sew along the straight seam with a zigzag stitch or use a serger if you are lucky enough to have one.
Watch me clip the corners on our Mini Hooded Cape pattern to see this skill in action.