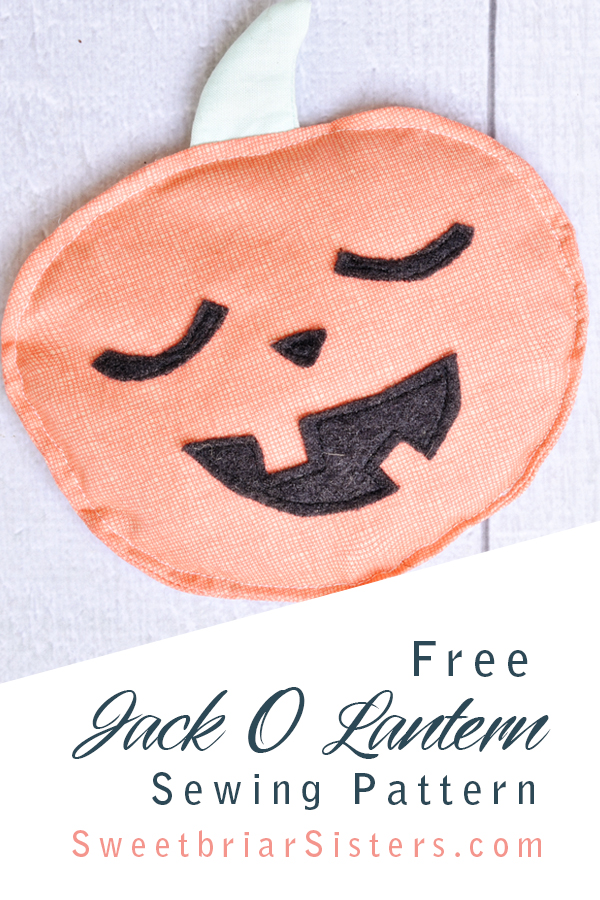 I've had this idea in my head for a while now, and I'm so excited to start getting it on paper.  (Paper? Well.. on screen I guess?  Has someone updated that phrase yet?)
I talk to so many people who are just getting started sewing.  They need to practice their sewing skills and get comfortable by a machine, but they don't want to waste time making an ugly project.  I've been thinking about them a lot lately and I've started sketching out a few designs.  The first one is finally ready to share.
It's a little jack-o'-lantern hand warmer filled with flax seed and pumpkin spice.  It smells so wonderfully of Fall when I warm it up and I can't wait to bring it on our next brisk Fall walk.
I've made a full video tutorial, so if you are just getting started you can see the whole process from start to finish.  For more seasoned sewists, I'll include some action shots below. Here's what you need to get started.

Materials Needed
Download a copy of our FREE Jack-O'-Lantern Hand Warmer Pattern
Small scrap of fusible web such as Pellon Wonder Under
9″x14″ piece of fabric for the pumpkin (I used cotton, but it's also nice to use cozy fabric such as flannel or fleece)
small scrap of fabric for the stem
small scrap of wool felt for the face
hand warmer filler such as flax seed, rice or dried corn
pumpkin pie spice (completely optional, but makes it smell nice!)
coordinating thread
Instructions: Find the full instructions in our YouTube video below
***The following action shots are intended as a quick reference for more seasoned sewists.  For details on any step, view our video tutorial.***
Click on any photo to go to that step in our video tutorial