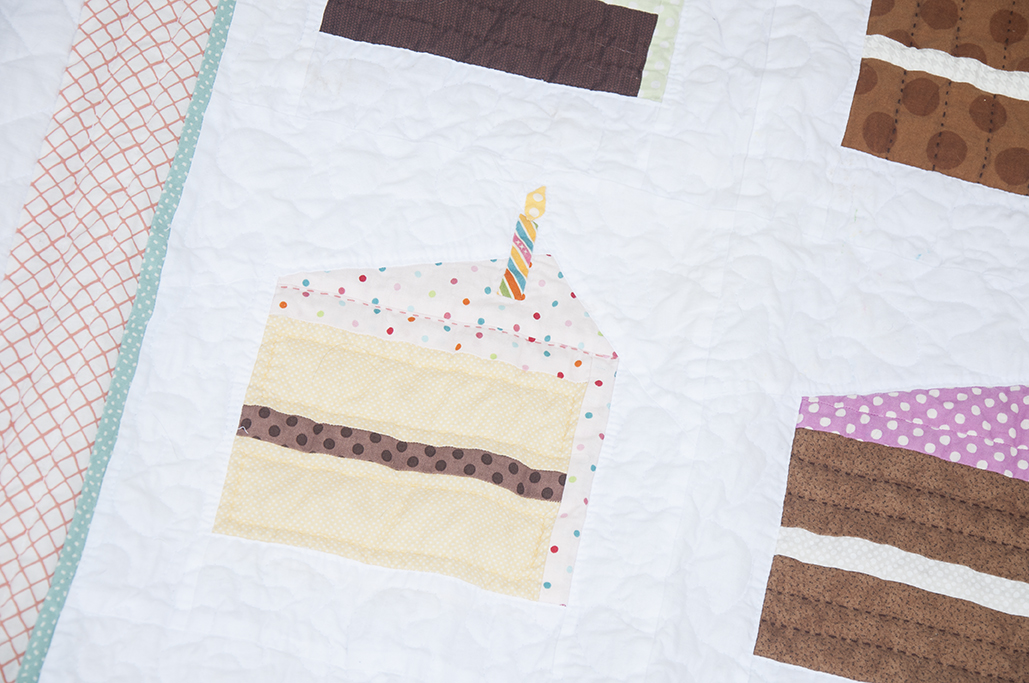 I am nothing if not a Tradition Lover.  Years ago I heard about a family who had a Birthday Quilt.  On each birthday, the family would wake up early, grab the birthday quilt and go snuggle the birthday girl/boy awake.  I loved the idea instantly and knew I needed to find the perfect birthday quilt design.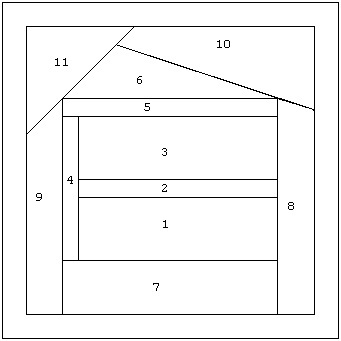 I searched and searched and in the end I landed on this simple paper piecing pattern by winnowing.com. I love it!  I enlarged the pattern to make a 12″ square and had so much fun picking out "flavors" and adding a few applique candles to make it festive.  And I can't even tell you how excited I was to find the most perfect backing fabric by Sarah Jane Studios (click the images below to get your own)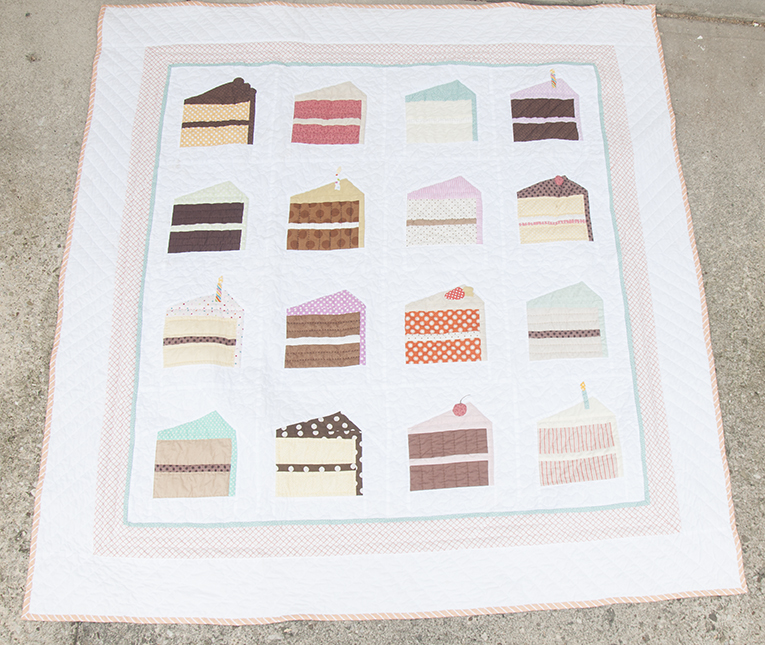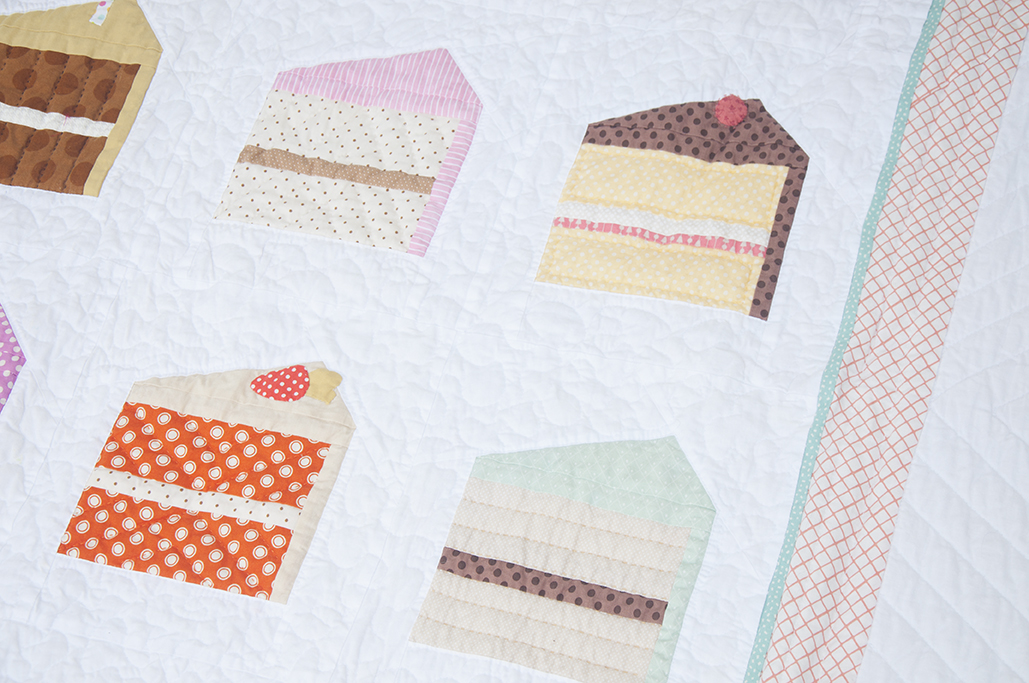 We've had this quilt for a few years now and I'm happy to say it has seen quite a bit of use.  It's amazing how many excuses I can find to pull it out, and even my teenage nieces and nephews seem to secretly like the attention of getting wrapped in it on their special day (they'd never admit it out loud.  But they also never throw it on the floor after I drape it over their shoulders… and I'd consider that a win!)  All in all it has become the perfect tradition.
What birthday traditions does your family have?