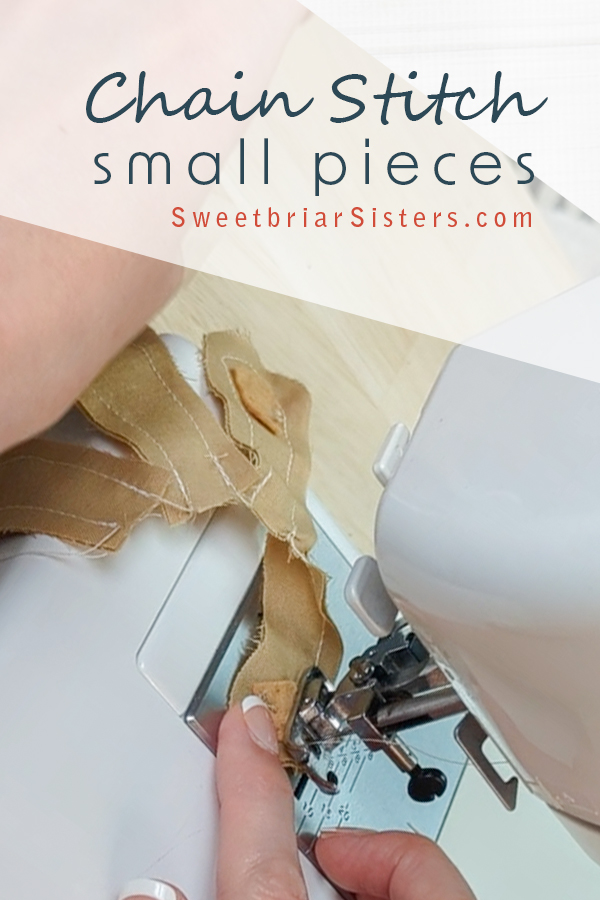 I've been sewing a lot of small items lately as I work on my Peter Rabbit Play Set, and I've been picking up my favorite tips. By far, the best way I've found to sew small pieces is to chain stitch them.
I first learned how to chain stitch with quilting. Chain stitching works great when you have a lot of pieces that need sewing in a row. (Which is why it's great for quilting, where you are often repeating the same stitch on a large amount of blocks.) I especially love to use it when making a whole Mini Animal Family. It's a great way to get through all those arms and legs!
Basically, you sew just like normal, but once you get to the end of the seam, instead of lifting your presser foot, pulling out your fabric, cutting the thread and moving on, you just add the next item. To do this, you'll sew to the end of the seam. I like to stop with my needle down. Then you life your presser foot and slide the next item to sew right underneath. Lower the presser foot again and sew right onto the next item.
A lot of times when I'm sewing small pieces, the edges get caught up in the feed dogs (the things that move your fabric) of the machine. It's hard to get a nice clean edge. I've found that when I chain stitch my pieces, this is almost entirely avoided. It's also a lot faster (pulling out the piece, and setting up the machine for the next one takes time after all) to sew and creates a lot less strings to trim.
Over all it's really a great way to step up your sewing game, especially when you are making a small toy.
To see how to chain stitch, you can check out the video below.