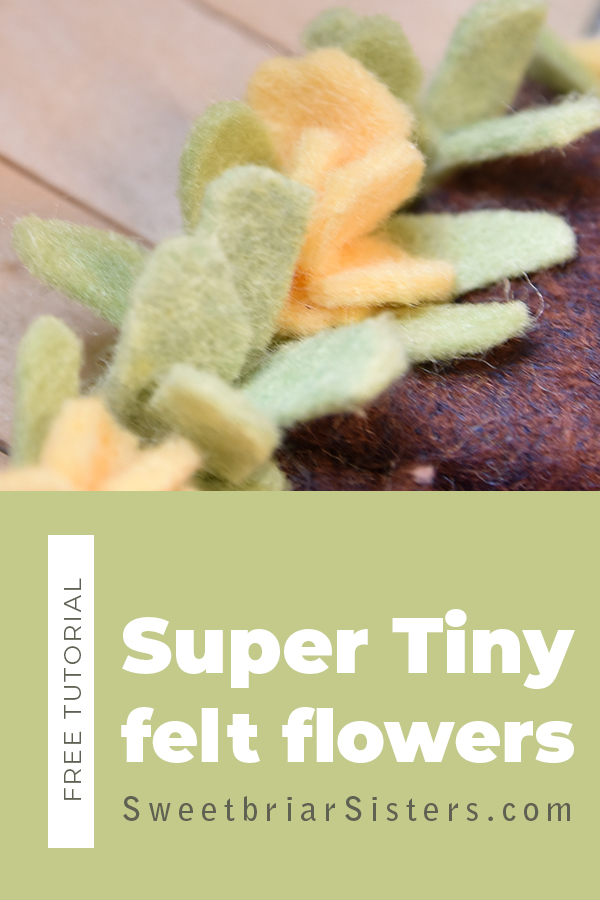 Welcome to our tiny felt flower tutorial! These little flowers are perfect for adding a pop of color. I'll be making them to line the path in our Peter Rabbit play set. Marigolds planted next to vegetable gardens can help attract pollinators and repel pests. I feel like Mr. McGreggor would have known that as he planted his garden! I wanted to add a few in.
Materials Needed
To get started, you'll need a few materials. These include:
Step 1: Cut out the felt
Using the free pattern, cut out the felt flowers and leaves. The strip of 'leaves' will make several flowers.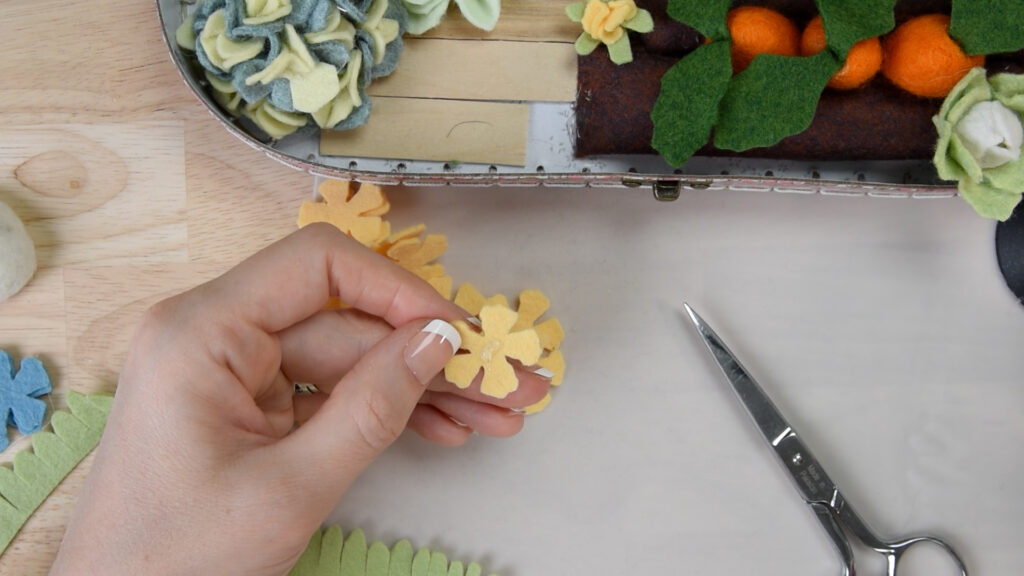 Step 2: Scrunch the flower
Take the flower and place a dot of hot glue in the center. Then, scrunch the felt together to create a dimensional flower. Hold it in place until the glue dries.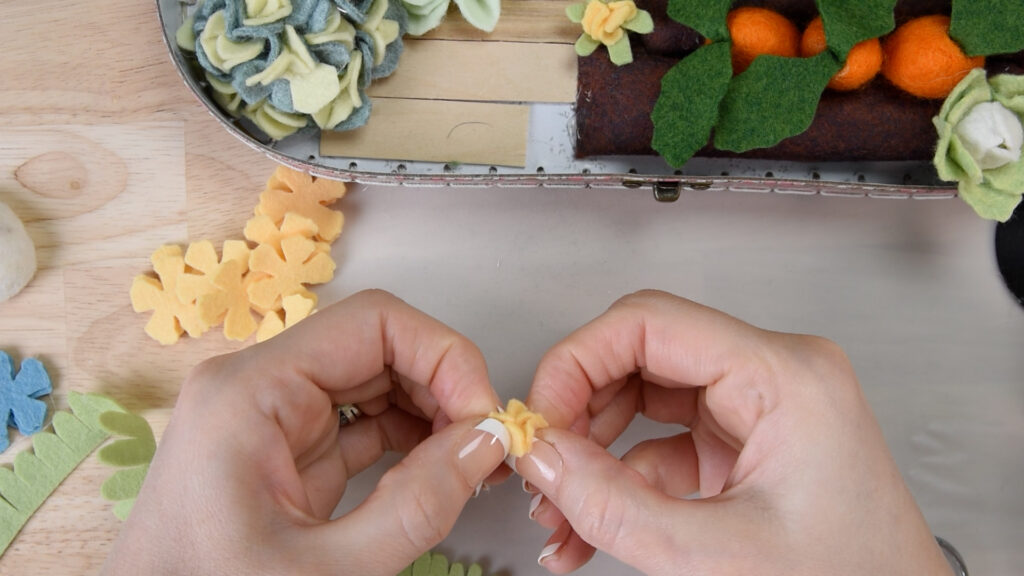 Step 3: Add the leaves
Once the flower is dry, take the leaf piece and cut off a section with 4-5 leaves. Add glue along the bottom of the leaves and wrap them around the bottom of the flower.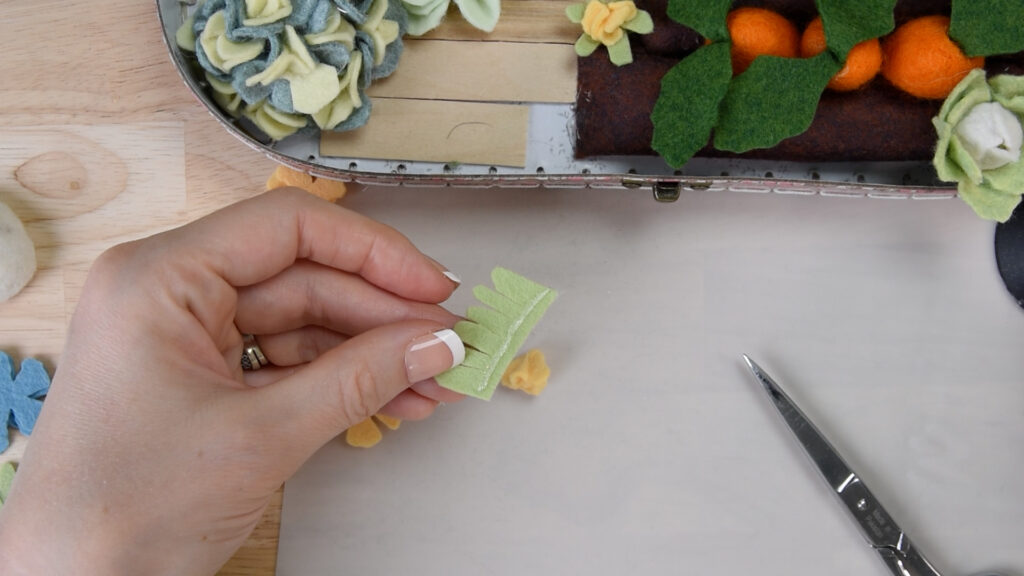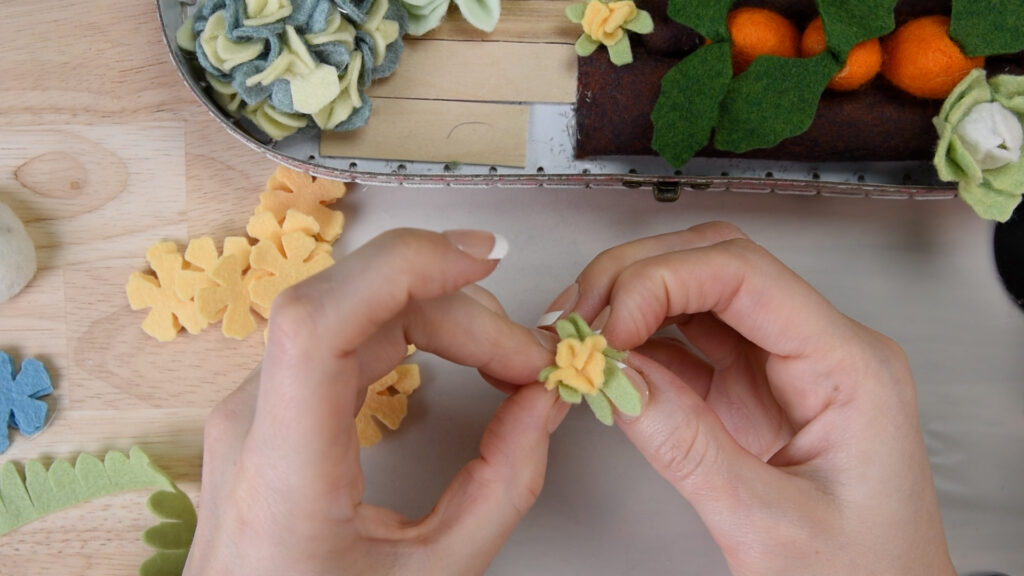 Step 4: Make leaf bundles (optional)
If desired, you can create some leaf bundles to add variety to your project. Simply take a few of the leaf pieces and bundle them together without a flower in the middle, securing with hot glue. You can then use these bundles to fill in any gaps along your project.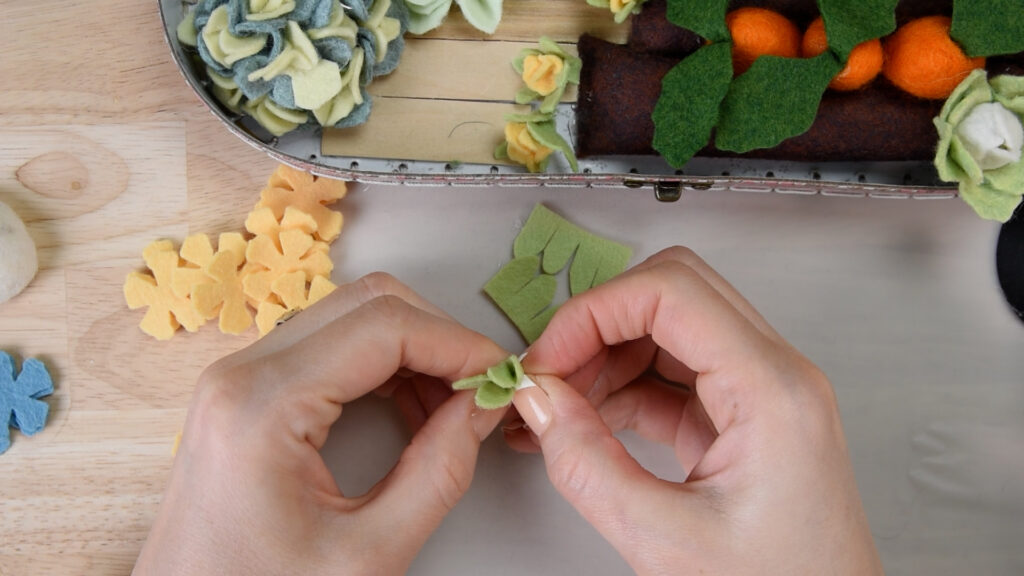 Step 5: Glue the flowers in place
Finally, it's time to add your flowers to your project! Use hot glue to attach them wherever you'd like. I'll be adding them along the edge of Mr. McGreggor's veggie garden.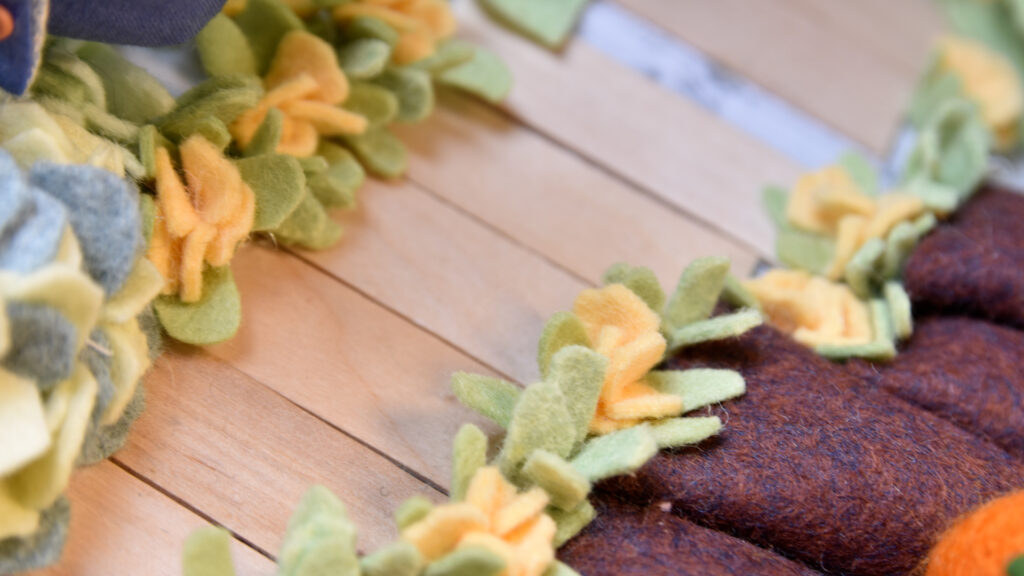 And that's it! You now know how to make these charming little marigold felt flowers. We hope you've enjoyed this tutorial and that you'll have fun creating your own miniature garden. Happy crafting!