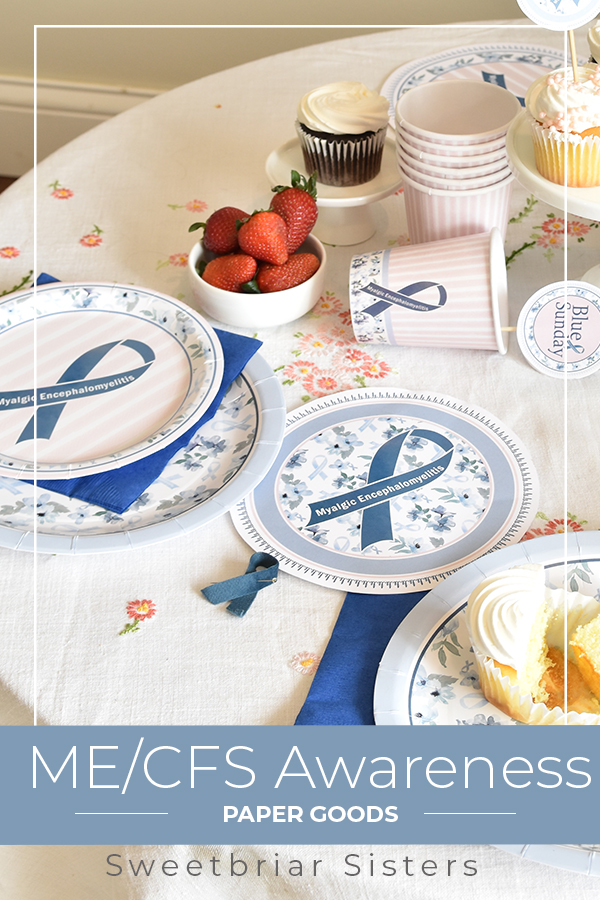 This year I designed a whole collection of ME/CFS Awareness party supplies to use for your own Blue Sunday event. (Or any ME/CFS awareness event you'd like.) Most of these options are FREE downloads that I've made available for anyone who wants them.
However, as I was designing my party supplies, I really wanted to have custom paper goods- plates, cups etc. Those are harder to do as a free download since you can't exactly print a plate from your home printer (I did think of doing a printable cup wrap, but didn't get to it. Maybe next year!) but I was able to upload some designs onto Zazzle.com.
ME/CFS Awareness Party Supplies Available on Zazzle (Click photo to view)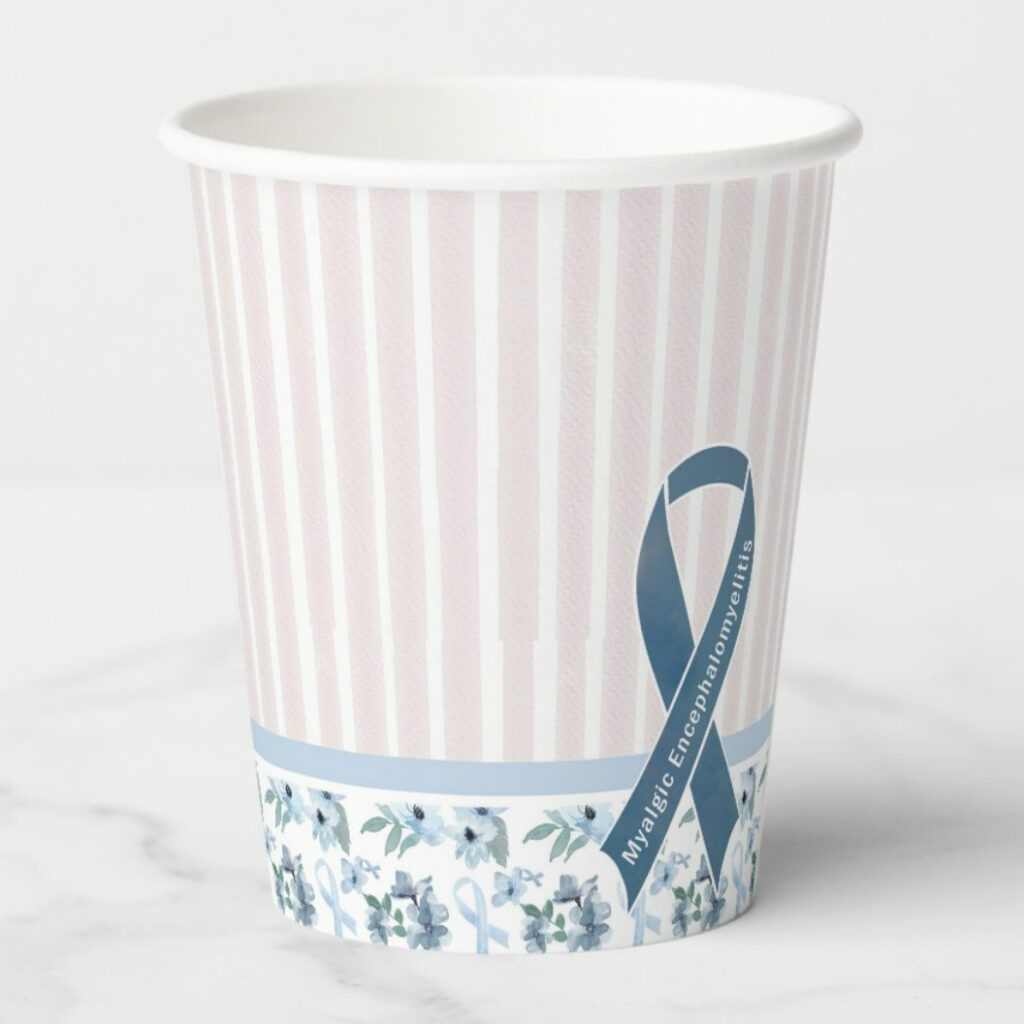 This is not an affiliate post- Zazzle is not paying for me to write about this. I've just used them before and know that they make good custom printed items. If you watch, you can catch a good sale, which is very helpful. I was able to order my paper products 40% off which made the price much more reasonable.
All my paper good designs are now available on Zazzle. The designs are set to 'public' so anyone case purchase them, just in case you are interested. I don't really make money from this. (Maybe a couple cents per order, nothing worth noting.) Your purchase doesn't support ME/CFS directly or anything so don't feel any obligation to purchase them. I just thought I'd make them available in case someone was interested in some custom items for their Blue Sunday event.
If you'd like to see everything available, you can head over to my Zazzle Collection by clicking here.