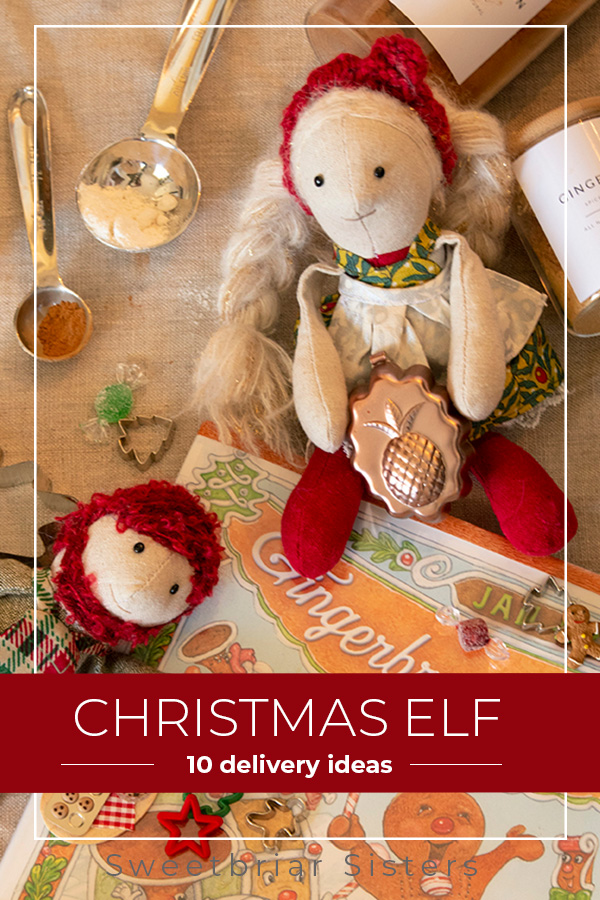 If you're looking for a round up of fun Christmas Elf ideas, I'm here for you!
We do our own version of 'Elf on the Shelf' in our house. First of all, we use the elves from our Elf Family Pattern. I love having a variety of elves to 'bring' different deliveries.
I'm always on the lookout for holiday activities to collect and allow our elf family to 'deliver' them throughout December. I usually shop the after season sales to stock up on craft materials and Christmas toys. We leave the toys out for the whole holiday season, and then I stash them away to reuse the next year. I love having a bin full of things ready to pull out once December comes, and I feel like reusing the toys each year makes it a fun tradition, as well as being a little more environmentally friendly than finding single use things each year.
And, as a quick disclaimer, I know the official rules for Elf on the Shelf state that you aren't allowed to touch the elf. We don't take that rule too seriously here, so I usually set up our elves with the activities. You can obviously just set yours up differently if you want to make sure the kids can get to the activities without touching your elf.
And with that, let's get started on our latest fun Christmas Elf activities!
1. Christmas Village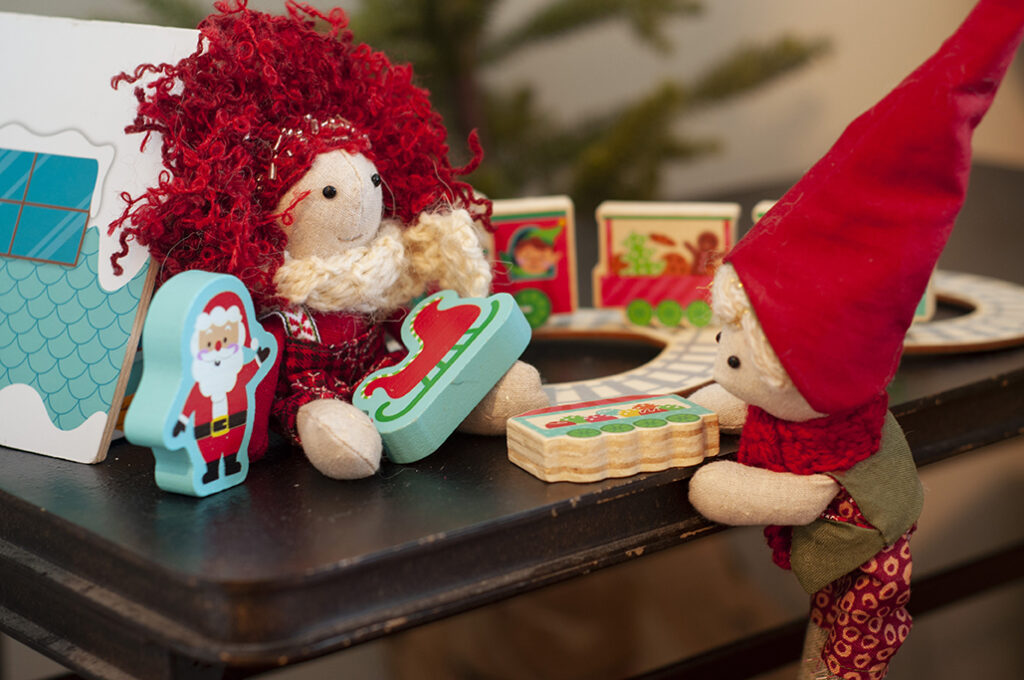 The first of our fun Christmas Elf ideas is a play village. I had a Christmas village growing up that my mom let me play with and I have such fond memories of sitting in an imaginary world full of Santa and his Elves.
I found this little play village at the Target dollar spot a couple year ago and it's brought us countless hours of magic since.
2. Water Beads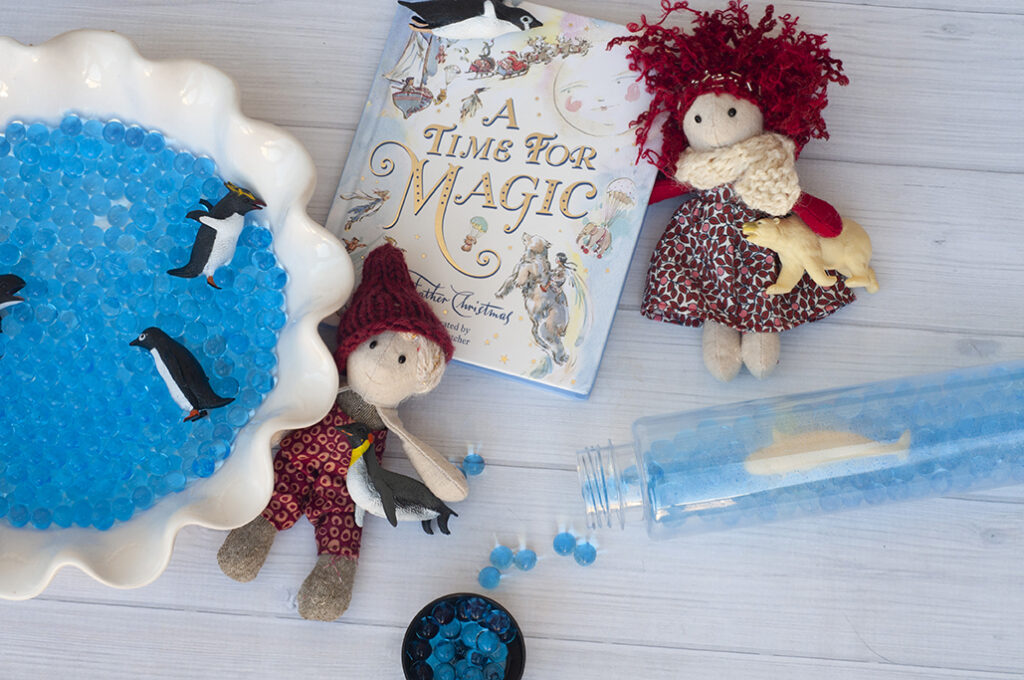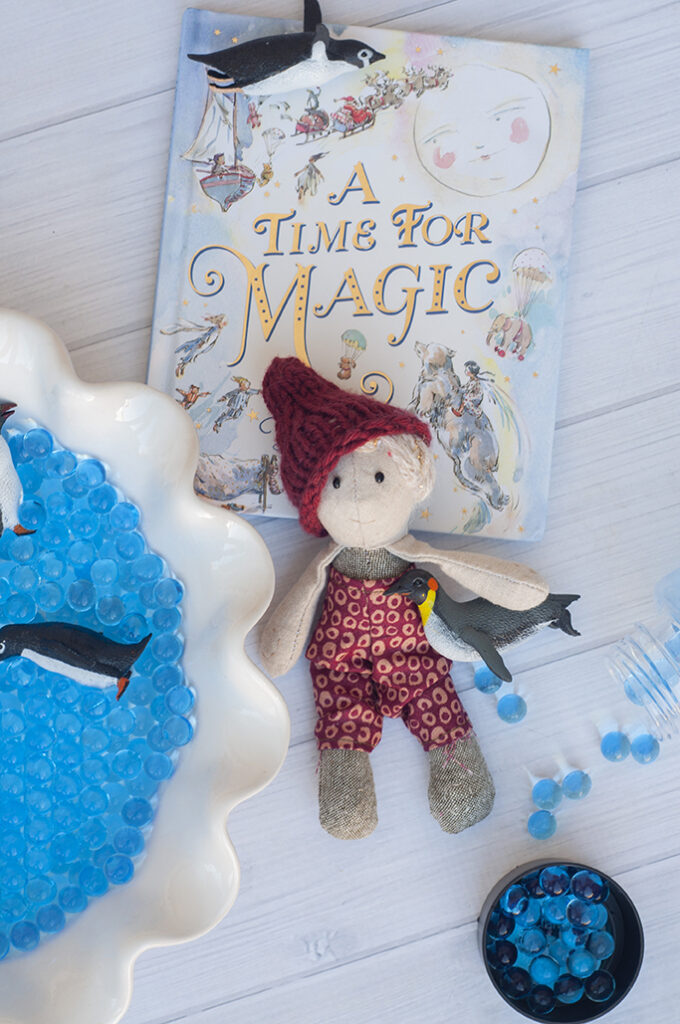 Water beads are fun any time of year. Our elves bring some of their animal friends from the North Pole to come play in the beads, and I love to pair the set up with a book where we can see the North Pole animals in their natural habitat. (This book, A Time for Magic, is especially magical)
Material List
3. DIY Snowglobe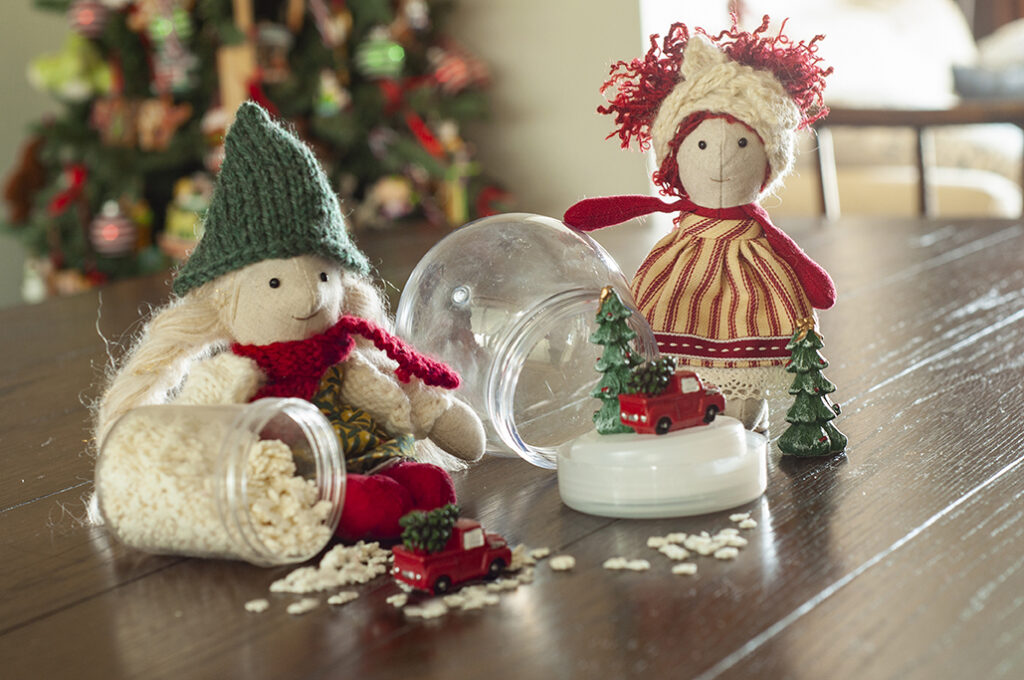 I like to add a couple craft activities to make some items that we can pull out year after year. My little guy isn't too into crafts (sad, huh?!) so I'm always looking for things that go up quickly with a big end result. These DIY snowglobes are perfect. Glue on a little mini, pick your glitter, add water and screw shut.
Material List
4. Holiday Cookies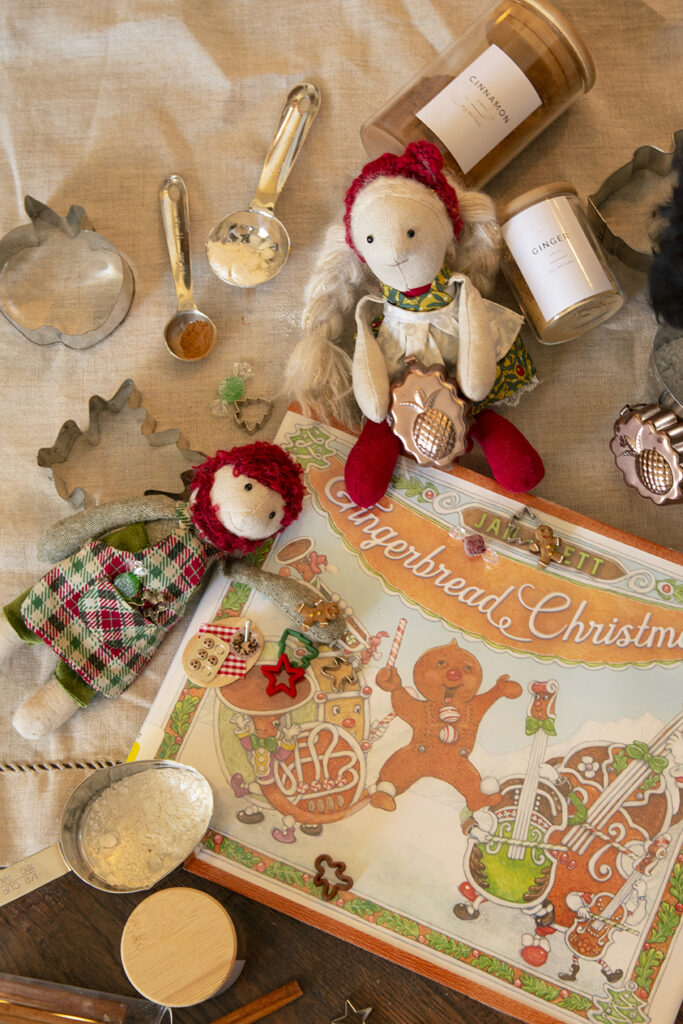 Nothing too fancy here, just stuff to make your favorite holiday treats. we had so much fun reading Gingerbread Christmas before we made our own gingerbread men.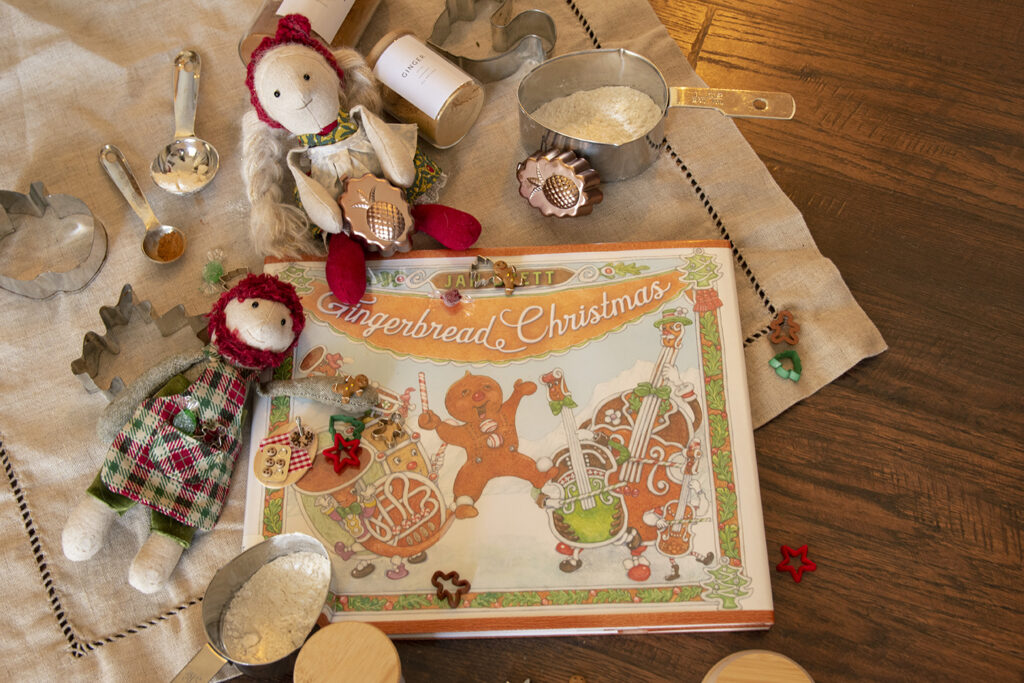 5. Toy Gingerbread House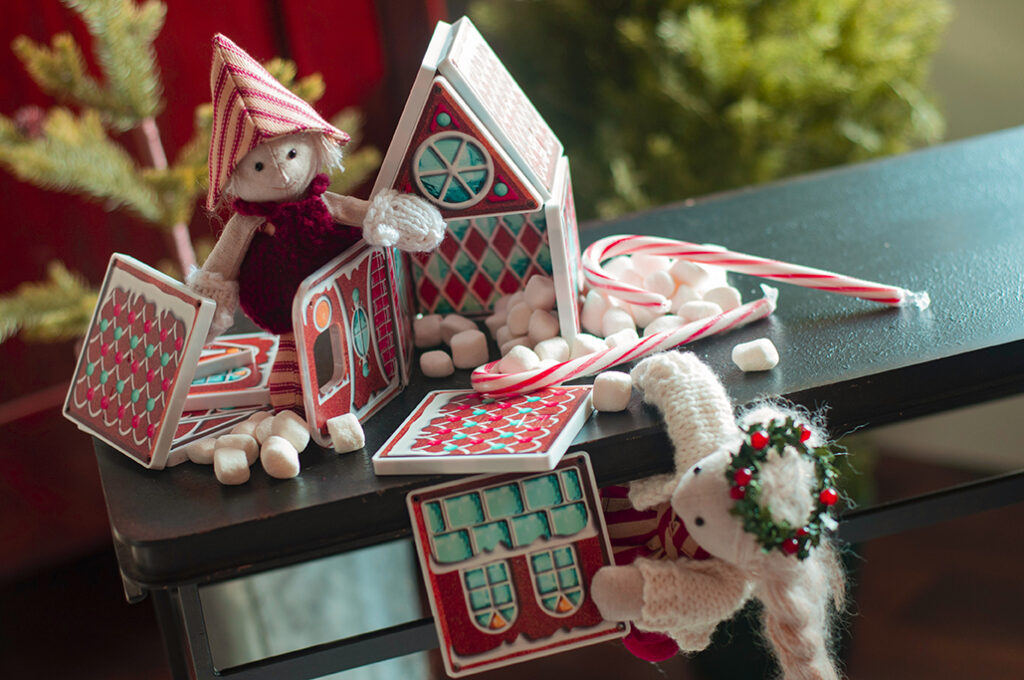 One of our favorite holiday toys to pull out year after year is this MagnaTile Gingerbread house. It's one hoilday toy that I splurged a bit on, and I've had no regrets. So much fun and so easy to make and remake all season long.
6. Dino Eggs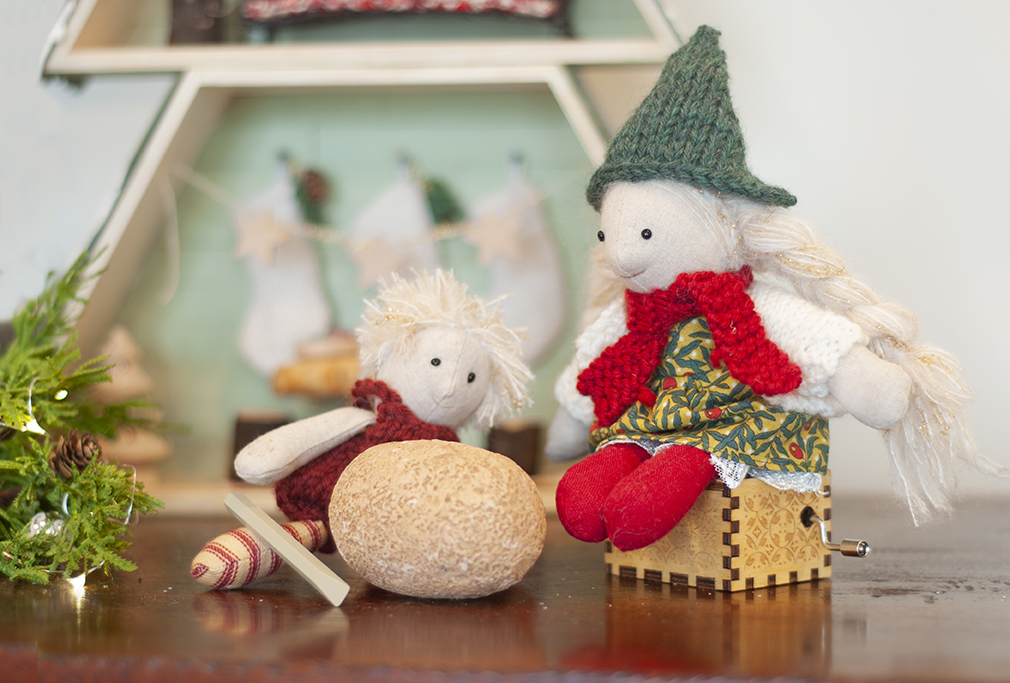 Ok, I realize this one isn't as 'holiday' themed, but these dig eggs are so fun! We loved 'hatching' ours and having our elves take care of the baby dinos.
7. Holiday Specs Glasses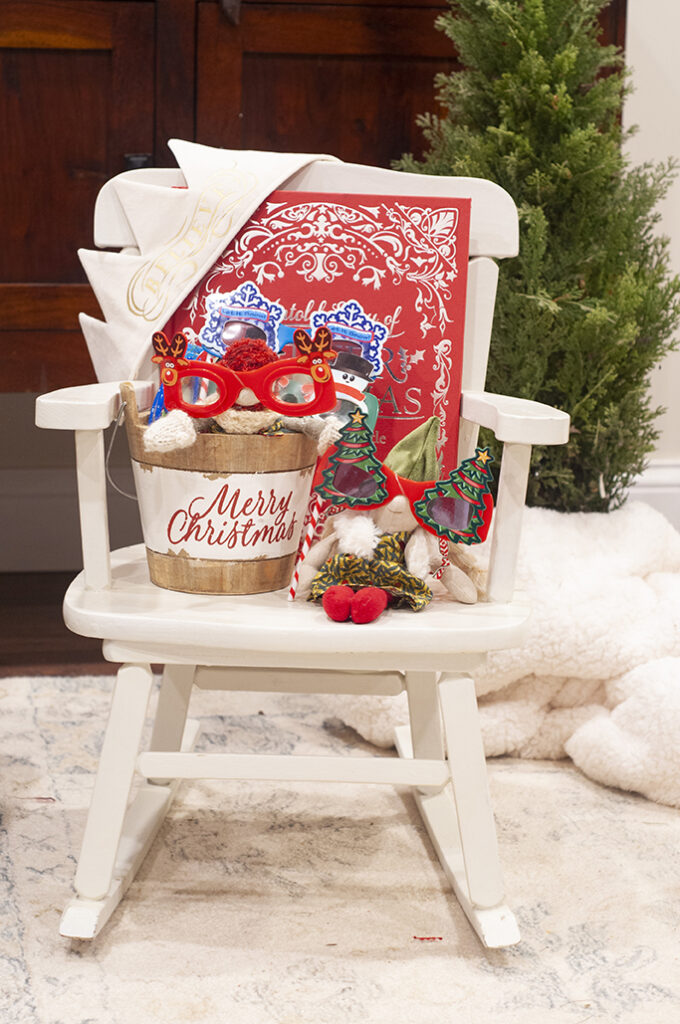 Ok, these are seriously my favorite holiday item. I actually got these before we had a kid- I just love them for myself!
I was introduced to them as Holiday Specs, but I've also heard them called 3d glasses. When you look through these, every single point of light turns into a shape. (So, all the lights on your tree will look like little reindeer or stars or santa heads)
I love them so much!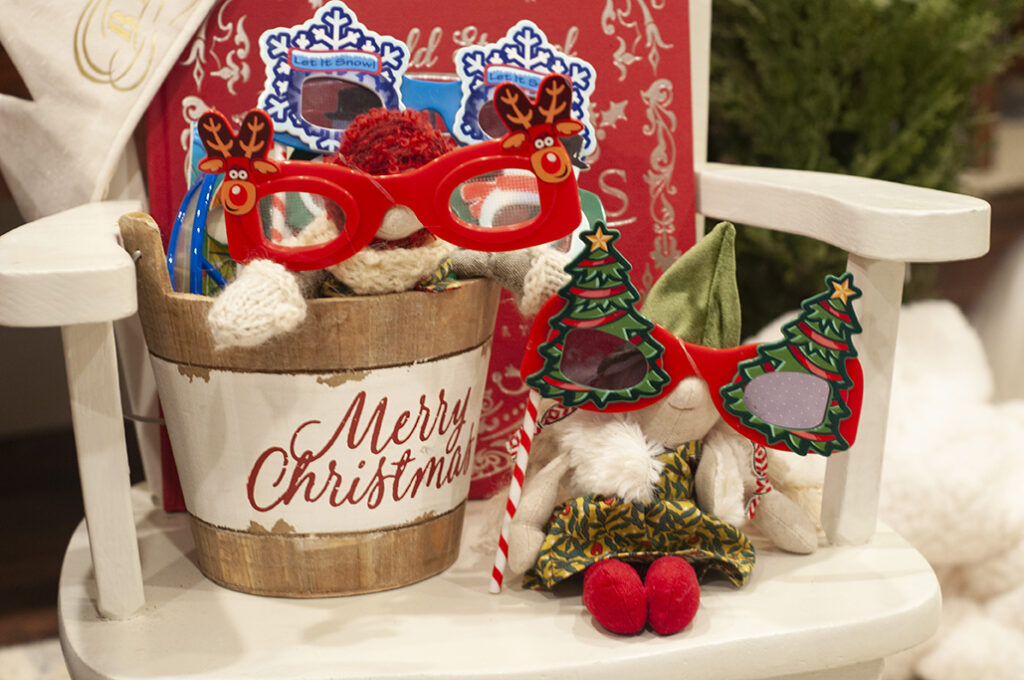 8. Mini Blocks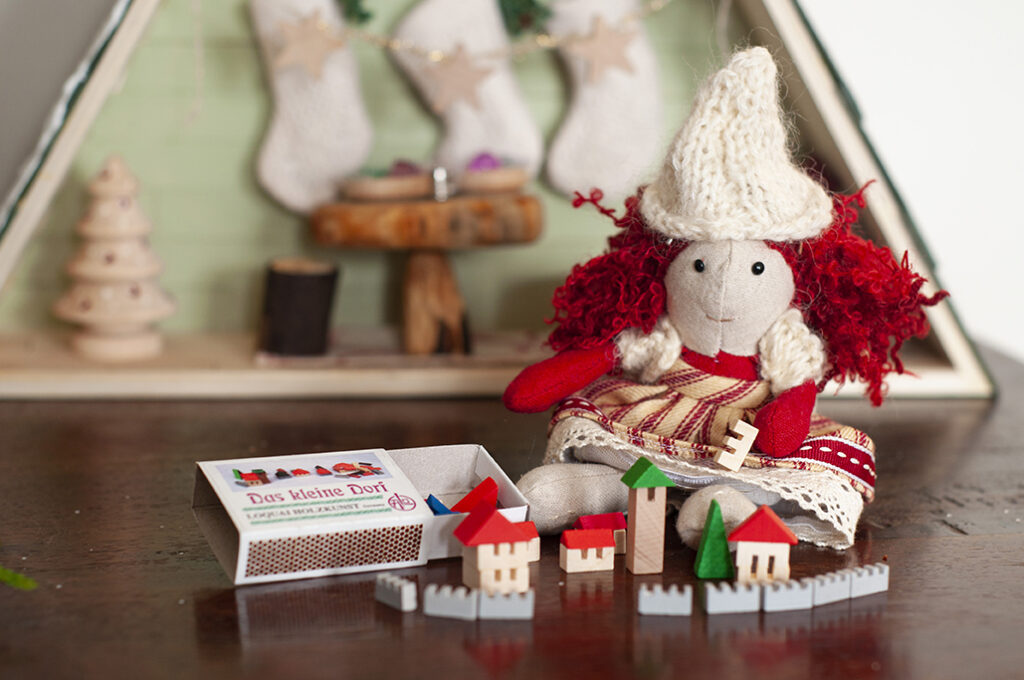 I got these adorable miniature blocks from Heirloom Art Co. They have several tiny sets that are the perfect size to share with an elf.
9. Holiday Cupcakes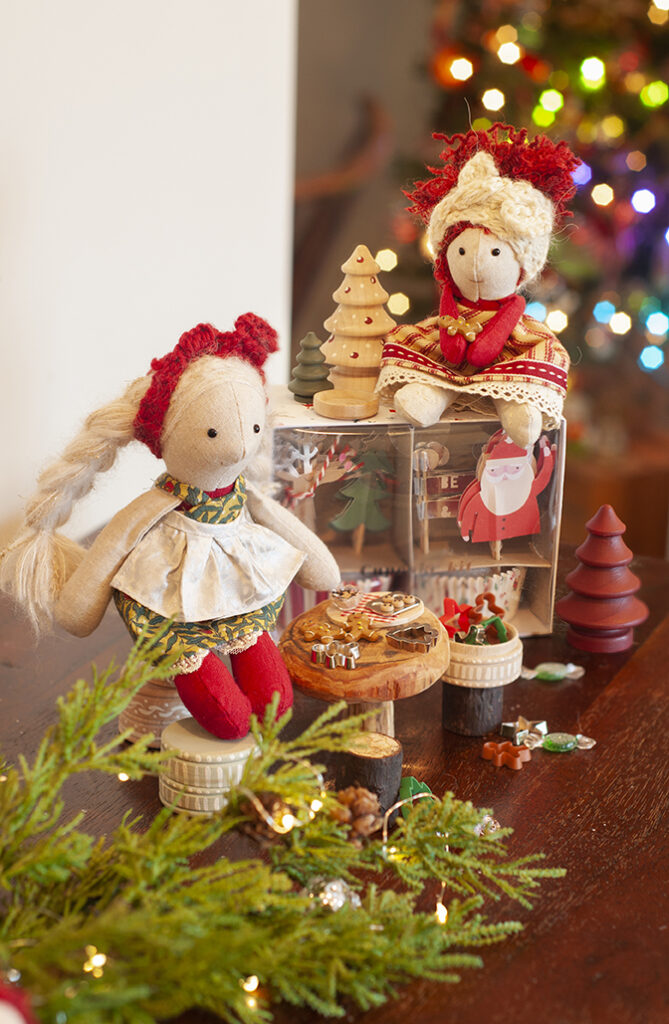 It's always fun to bake up a few extra adorable treats to gift to friends.
10. Baby Elf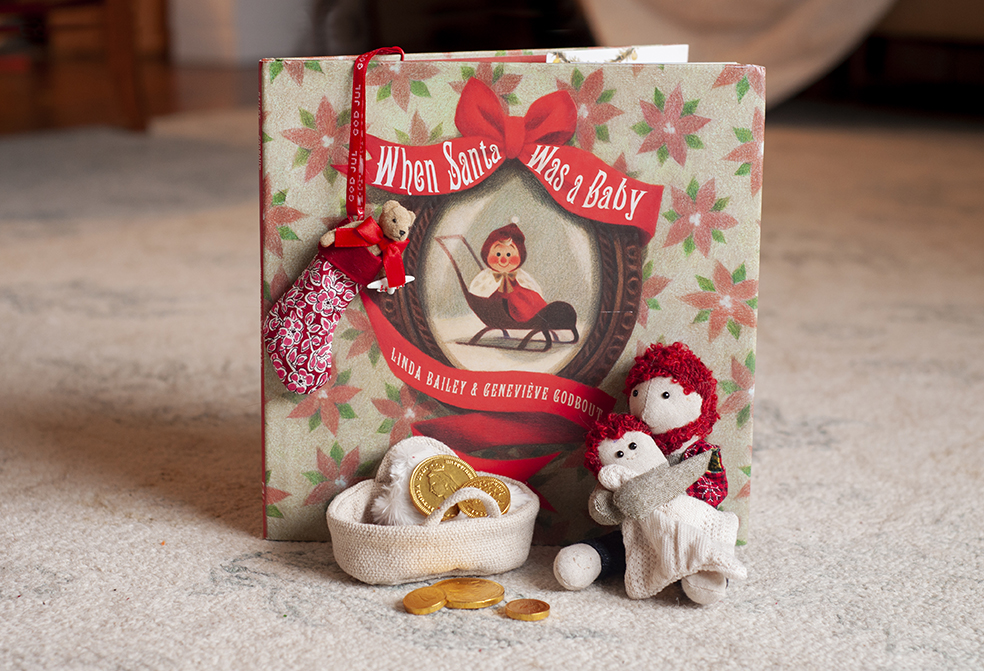 Last of our fun Christmas Elf ideas is our baby elf!
The baby elf comes with our elf family pattern. I love to save a special day to introduce the baby with all the baby accessories. There's just something speical about a little tiny baby that merits a day of its own. When Santa was a Baby is the perfect book to pair with the set.