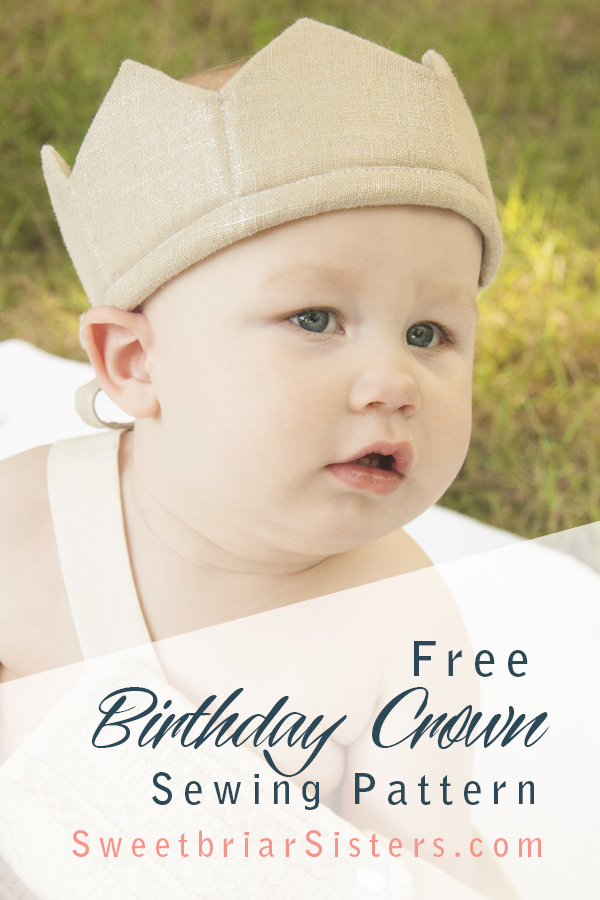 I'm so excited to share this free birthday crown sewing pattern and tutorial with you!
When my little guy was turning one, I wanted to make him something special that he could wear for his cake smash photo. But, because I'm me, I have a hard time putting time and effort into something that will only be worn once. If I'm going to take the time to make a birthday crown, I want one that can be pulled out year after year. I wanted it to fit a one year old, but I also wanted it to fit me. (Because, come one! Adults can want birthday crowns too!)
The solution was this super easy crown pattern. You and whip on of these out super fast. (Seriously the perfect last minute birthday gift!) Because the back ties, the crown and easily be adjusted to fit a baby all the way up to an adult. (Totally wore this on my birthday too!) It's hard to tell in the photos, but I found this lovely linen with metallic gold threads woven throughout. It is the perfect big of shimmer for an elegant crown.
Our crown now lives in our dress up bin where it gets lots of use, and I'm starting to think it might need a few more vibrant companions. Now if only I can find a day with a few more hours in it so I can whip them up!
To make your own crown, you'll need:
Our FREE Birthday Crown Pattern
21″ x 10″ piece of Fabric A
About 42″ long piece of double fold bias tape (This will allow it to fit an adult, you can get away with less for a child. I made my own to match the crown fabric)
21″ x 5″ piece of fusible foam interfacing such as Pellon FF78F1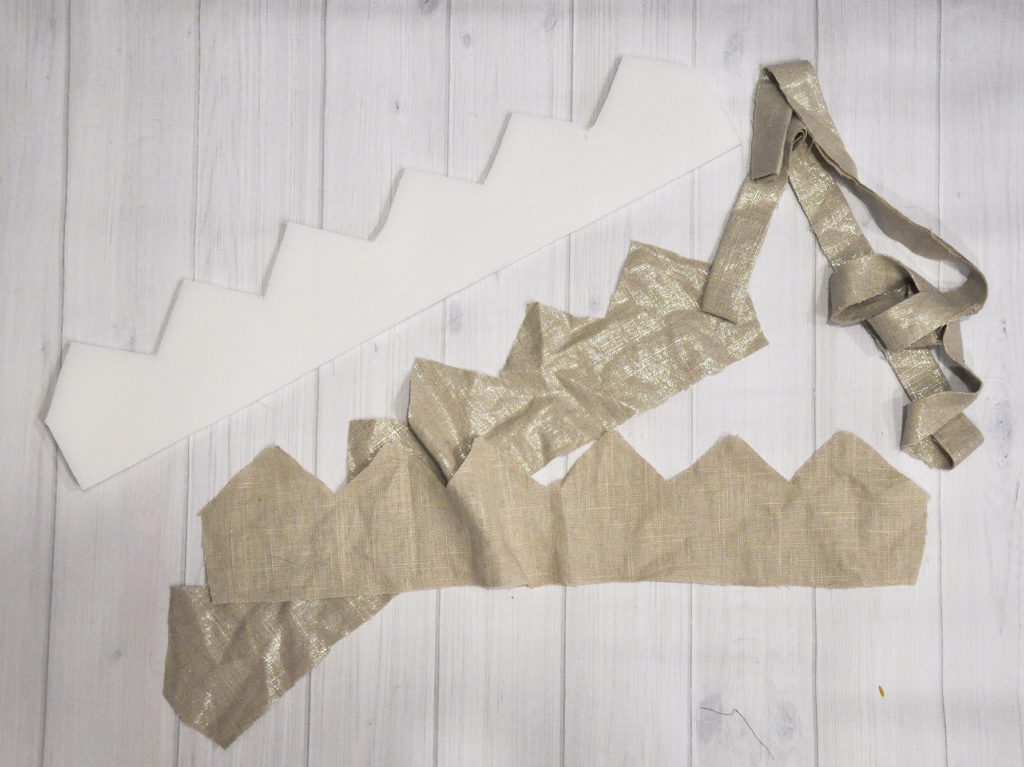 First cut out your fabric as described on the pattern piece. I created my own bias tape by cutting out a 2.5″ wide strip of fabric on the biased, then folding it in half and pressing, and folding the edges into the center and pressing again. (You can also just buy bias tape to simplify that process)

Next you'll fuse your fusible foam to the back side of one Crown piece.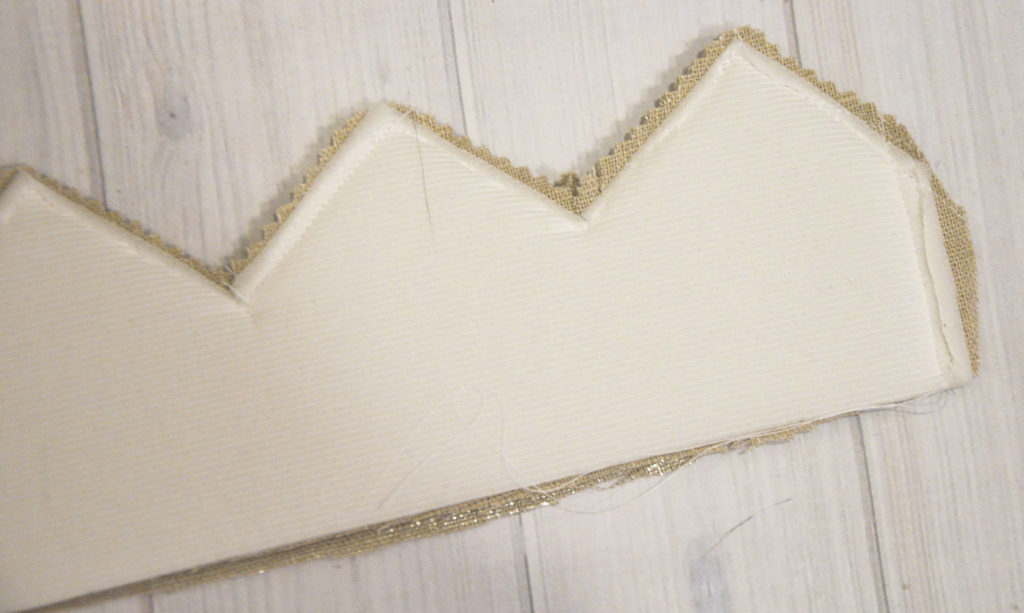 Then match right sides of Crown pieces together and sew around the raw edgesn with a 1/4″ inseam. Clip curves (especially those dips between the peaks of the crown) turn and press. If desired, you can top stitch between each peak to hold things in place. (You can see my top stitching in the image below.)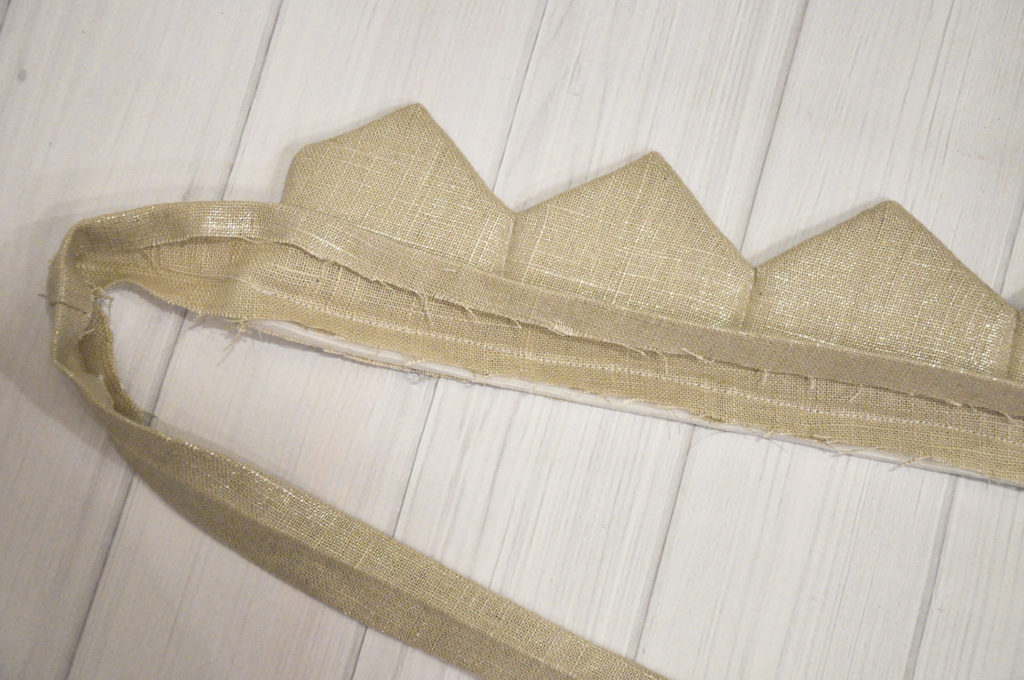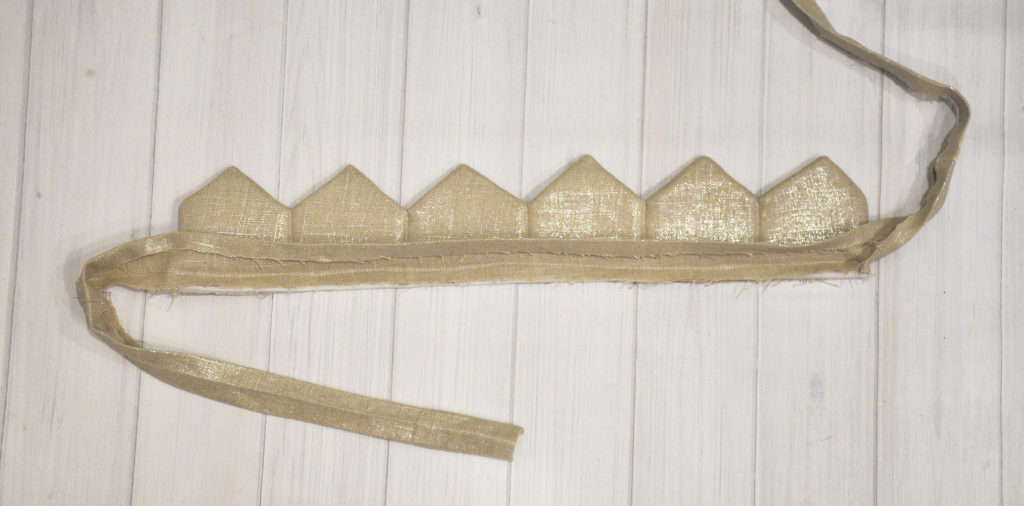 Now we get to sew on the bias tape. Fold the tape in half to find the center. Match the tape's center to the center of the crown. (You want the ends to be equal on each side since we will use those to tie on the crown.)
Open up your biased table and line up one raw edge with the bottom raw edge of the crown, making sure right sides are facing. Sew together with a 1/4″ inseam.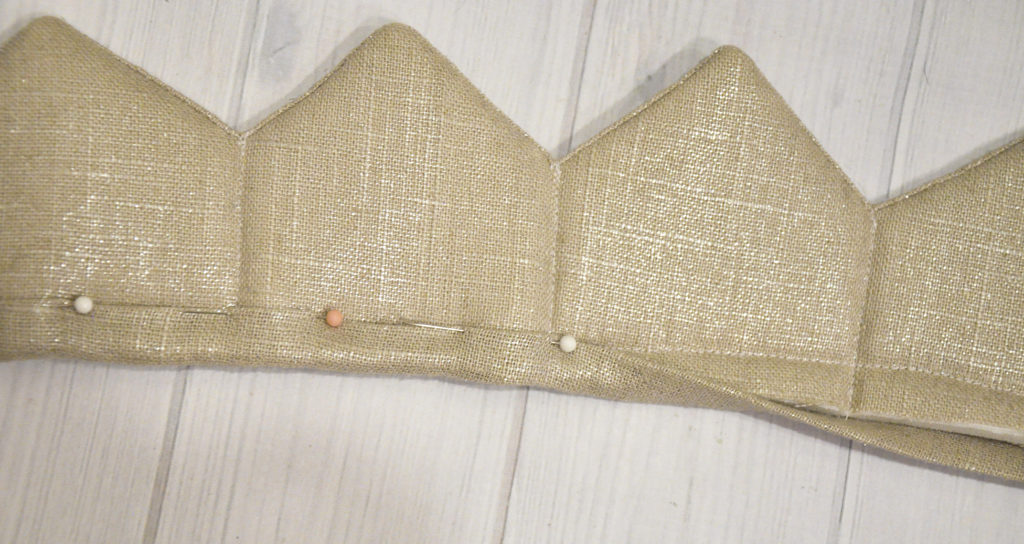 Fold your bias tape around the bottom of the crown, completely hiding the raw edge. Make sure the folded edge of the tape lines up with the seam you just sewed. I like to pin this right in place to help the next seam stay nice and neat.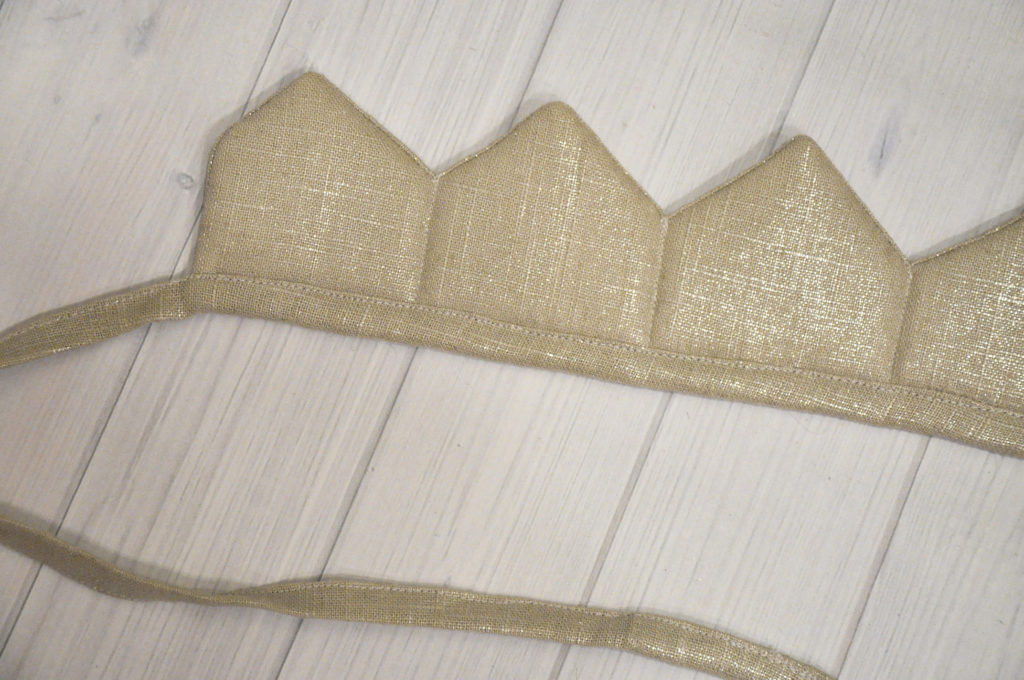 Last of all we will top stitch to hold the bias tape closed. I like to stitch along the crown area first, because that's the hardest to keep nice and neat. Once I have that area complete, I go back and stitch each "tie" making sure to turn in the raw edges of the bias tape before you reach each end.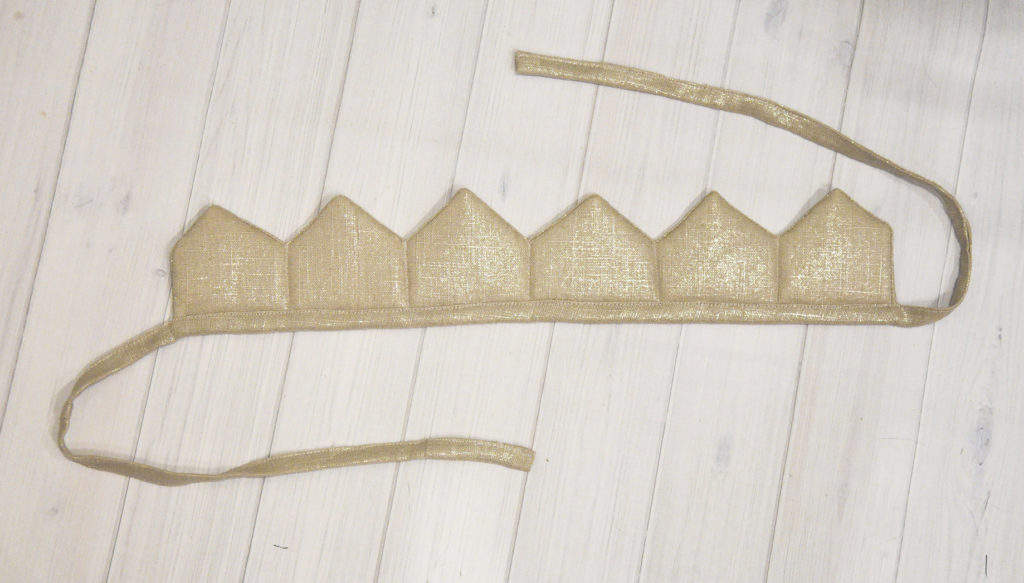 Your crown is now complete! It's time to go celebrate!