I get a lot of people who tell me they are jealous of my life.  That they'd love to be able to just lie around all day.  (here's a hint: never say that!) I also have a lot of friends and family members who seem completely confused if I ever mention that I'm having a hard time with my illness.  Because of them, I've thought about this question over and over.  How can I possibly explain?  Long term pain, both physical and emotional, changes you in a way that is impossible to express to those who haven't experienced it.
When I first got sick, I was uncomfortable.  I was in pain.  I mean, I was sick all the time.  I'd been in the middle of the trip of a lifetime, an 18 months mission to one of the poorest areas of Argentina and my health forced me to go home six months earlier than I'd planned.  I was disappointed, of course, and frustrated and depressed.  There were many tears. I think most people can understand the sadness that comes with this part of my story. But to be completely honest, at that point, things weren't very hard. Not in comparison to what I've experienced since, anyway.
I think a lot of people assume that the first year or so is the worst because you're adjusting to a new life style.  But then they think you just adapt and move on, like you're learning how to style a bad haircut or something.  The truth is, it never gets easy.  Every dream I ever had for my entire life was stolen from me in a way that forced me to sit back and watch while everyone else gets those same dreams fulfilled.   It forces my heart break over and over without ever getting a chance to heal, making a pain deeper and more constant than anything I could have ever imagined.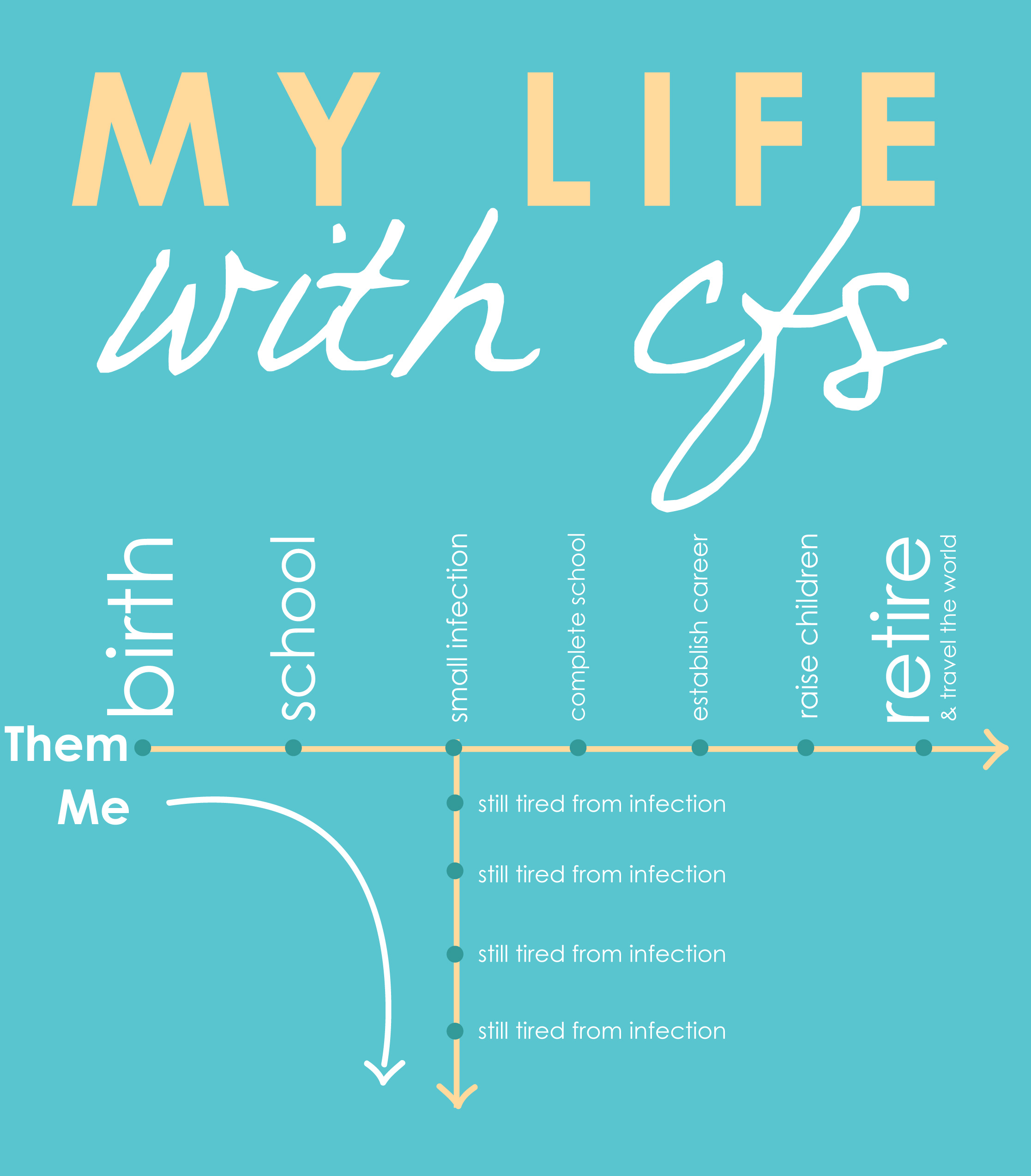 I've thought of a million different analogies to try to explain it, but the truth is, it is not something that can be shared with words.  At least not by me.   I think it can only be understood through experience.
So, I guess my point is this.  If you know someone with a chronic illness and, because of things you've gone through in your life, you immediately see how hard it is for them, then you get it.  If you sit there and wonder, even for a moment, about why it would be hard, then you don't.  And that's just fine!  Great, in fact- it means your life isn't a living nightmare- which makes me sincerely happy for you!
The best thing you can do in that situation is to know that you don't know.  If it seems like your friend is being overly dramatic about something and you can't understand why, don't sit there and think of all the ways she should just buck up and move one.   Instead, remember that you are lucky enough not to understand, and trust her reaction to be a valid one.  That kind of reaction can often give more support than if you'd gone through the exact experience yourself because along with support it shows trust and unconditional love.
In the end, not understanding can be a pretty amazing thing.