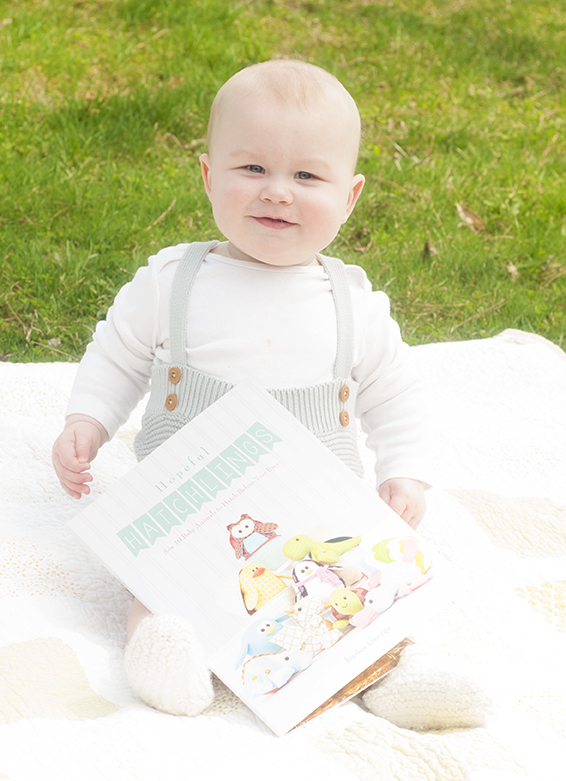 Have you ever put something off for so long, that it almost starts to get scary to think of starting it up again?
Last time I worked on this site I was designing my Hopeful Hatchlings book to make a little extra money for fertility treatments.  We ended up doing several months of IUIs and two full rounds of IVF before I got pregnant.  And then, because of my health, the pregnancy/birth were full of more complications than I had ever anticipated.  Maybe one day I will write about them- I wish someone had written their experience to give me a heads up- but that is a story for another day.
Today's story is about this adorable Hopeful Hatchling kid.  You all helped get him here with your amazing support and I could never be more grateful.  He is my hope and my joy.  He has filled the hole in my heart that had begun to swallow me up. He is the reason I get out of bed every morning.  He is also the reason I have been silent so long.  There is a huge learning curve when it comes to juggling chronic illness and parenting and I am definitely no where near figuring it all out.
But what I do know is that I am a better mother when I am creating.  It's hard to give when our own buckets are empty.
I have so many ideas in my head that are beginning to burst out.  As I rock and feed and play with this cute kid my brain is running a hundred miles a minute.  Maybe I can find time to get them out…maybe?!  I hope so.  I wish so.  But honestly, every day is a surprise.  But what I do know is that it will never happen if I don't start, so here is the first step.
Hopefully there will be more changes going on around here soon.