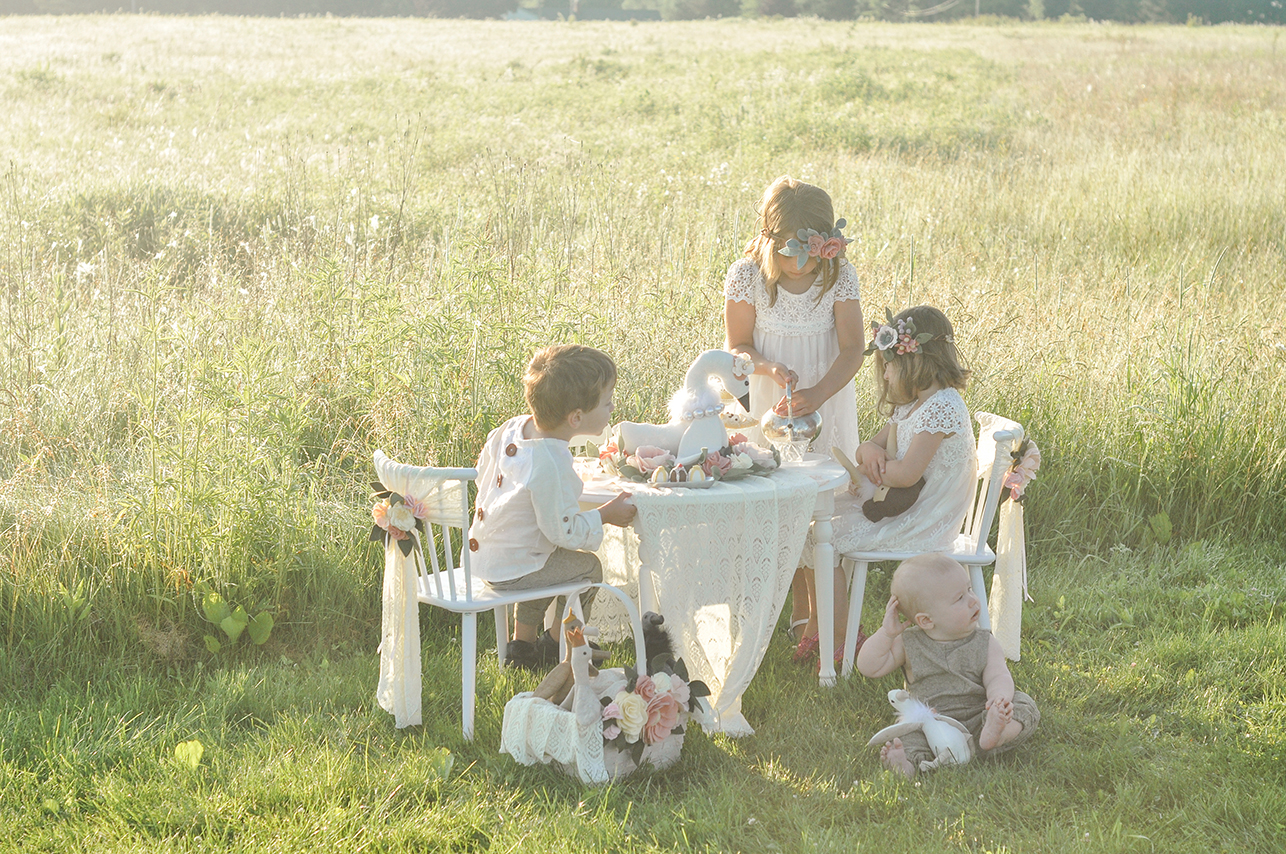 There have been some fun things brewing over here and I'm getting so excited to share them.
Too excited, in fact.  I really shouldn't be posting these pictures -the pattern isn't even to the testers yet- but I CAN'T help myself!
I blame Erin, my good friend and owner of The Grey Rose felt flower shop. (check her out on Instagram @thegreyrose and get ready be inspired with beauty) Maybe blame isn't the right word.  Attribute?  Credit?  Those are probably more accurate… Here's the story so you can decide for yourself.
As most of you know, we recently added a new member to our little family clan.  I've been slowly getting back into life.  Not totally, don't get too excited, but I AM starting to feel like maybe one day I could clean the bathroom more than every year month …nevermind… I started regretting using this example as soon as the sentence began…  But I'm starting to feel a little more like myself, and as I become Myself I need to create.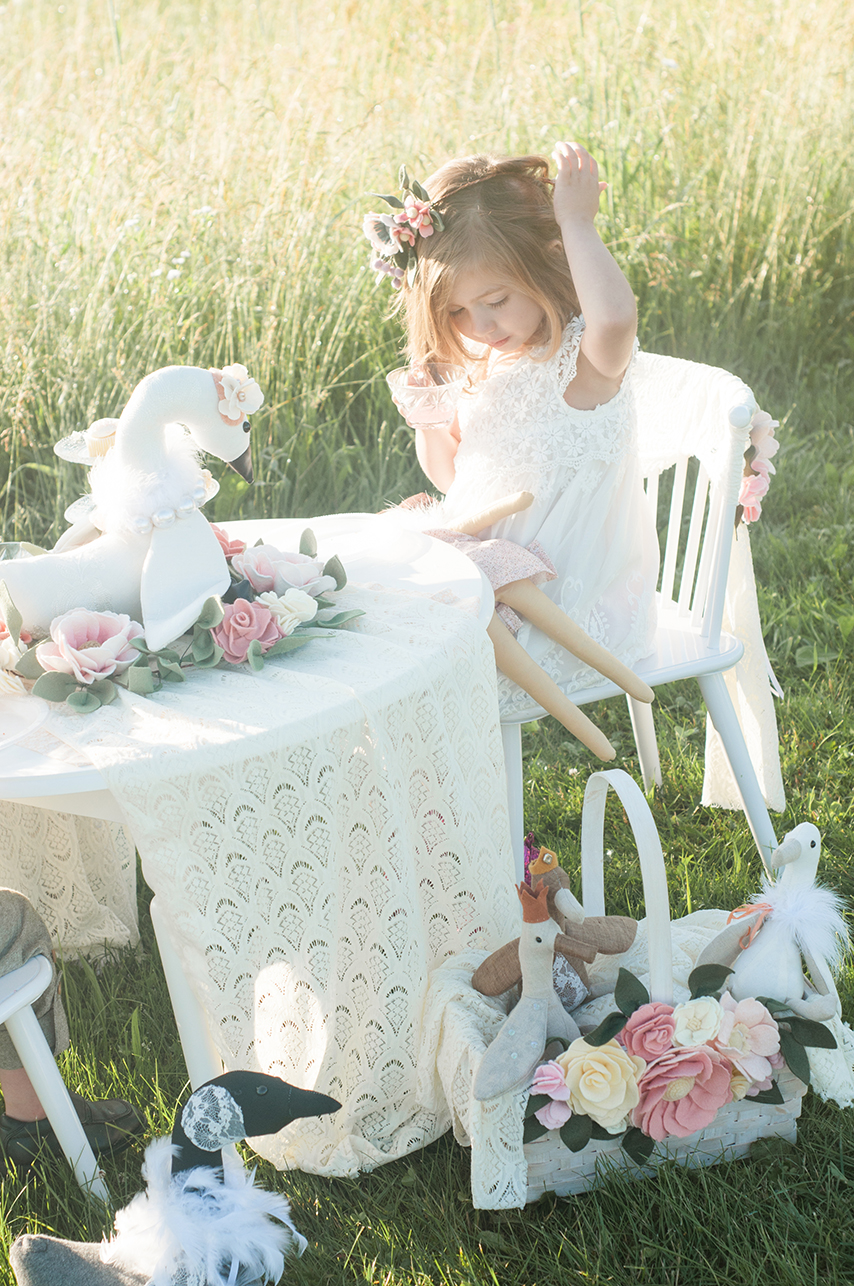 Erin was there throughout this whole process.  At first we'd talk about my baby and her work.  Then we talked about her work and how maybe one day I wanted to get back into things.  And things progressed.  And suddenly we found ourselves video messaging each other throughout the day, sharing and planning business ideas.  Our messages were interrupted with crying and Blippi and crying because of Blippi.  We'd laugh and say, "What would it be like to sit in a quiet office to get work done?" And then we'd laugh and plan some more.
We've made a lot of really great plans that I am SO excited to get working on.  The first of which is this magical Tea Party Photoshoot.  The amazing felt flowers are Erin's creations, and available for purchase at her Etsy shop.  The birds are my own designs, and the kids are the very ones who filled our business meetings with joy and laughter (and maybe a touch of chaos…)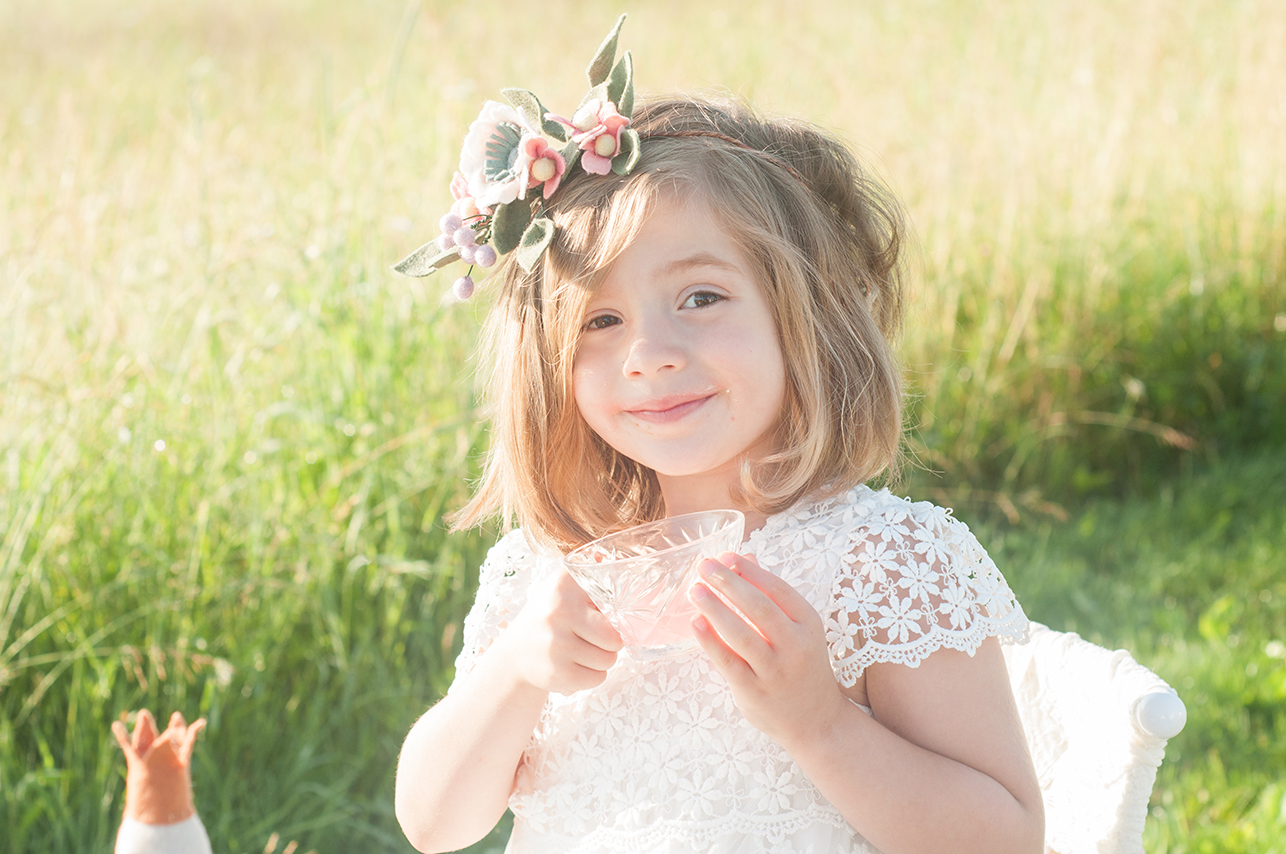 It feels so good to be back into things again and to be getting so close to having another big project complete.  My bird book will be available as a digital ebook at the end of August and will include patterns for a Swan, Ostrich, Goose, Peacock and baby chickies.  (A printed book will follow shortly after, though I am still working with the printer on the timeline)
Make sure to join our email list to hear exactly when it comes out.  I can't wait to start seeing your creations!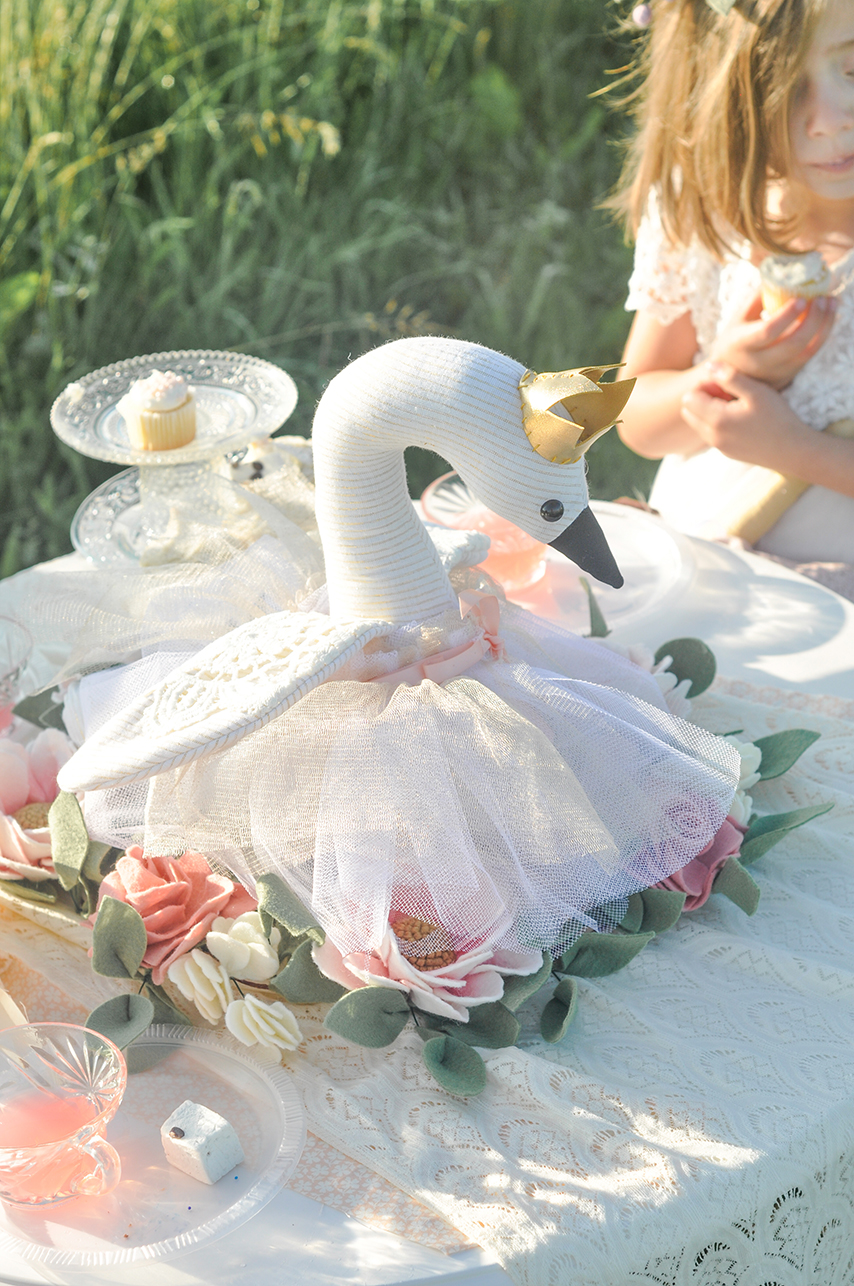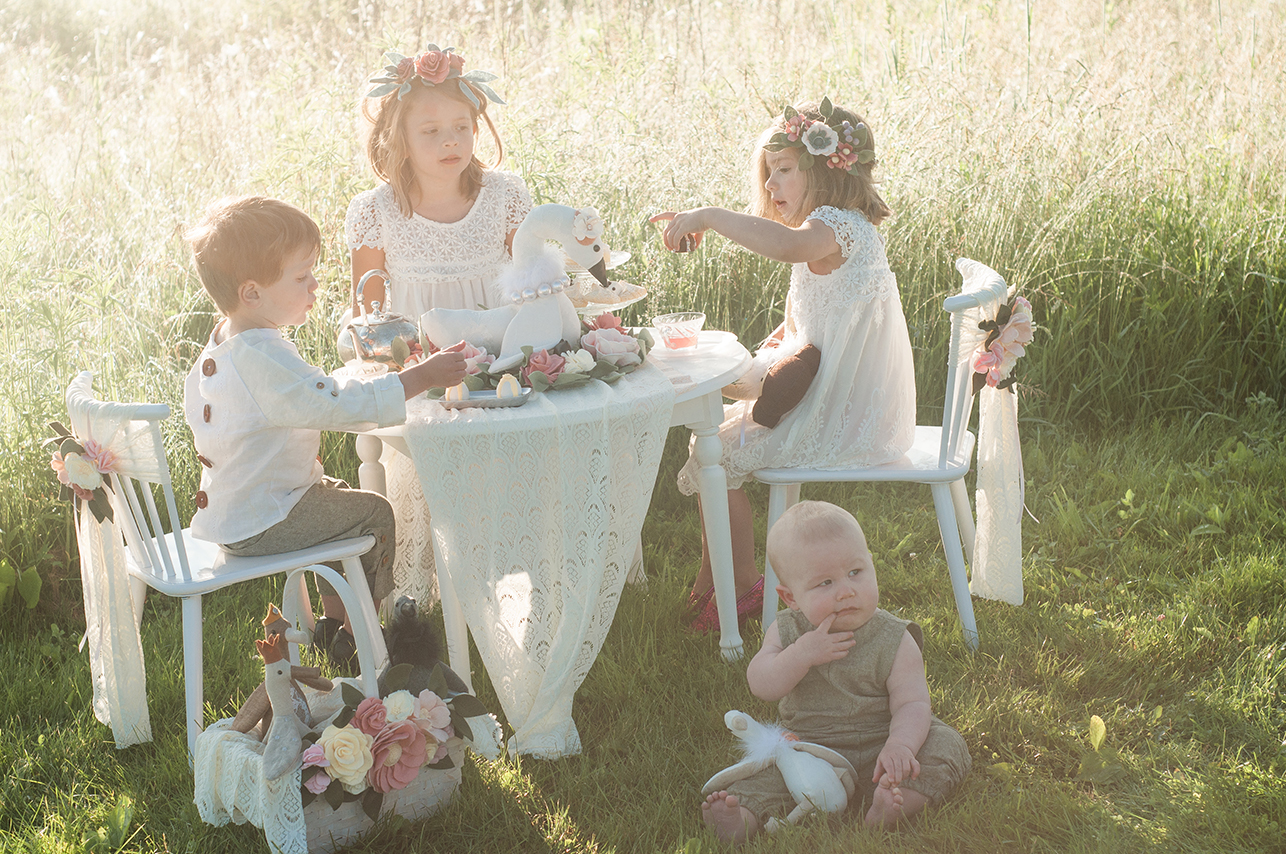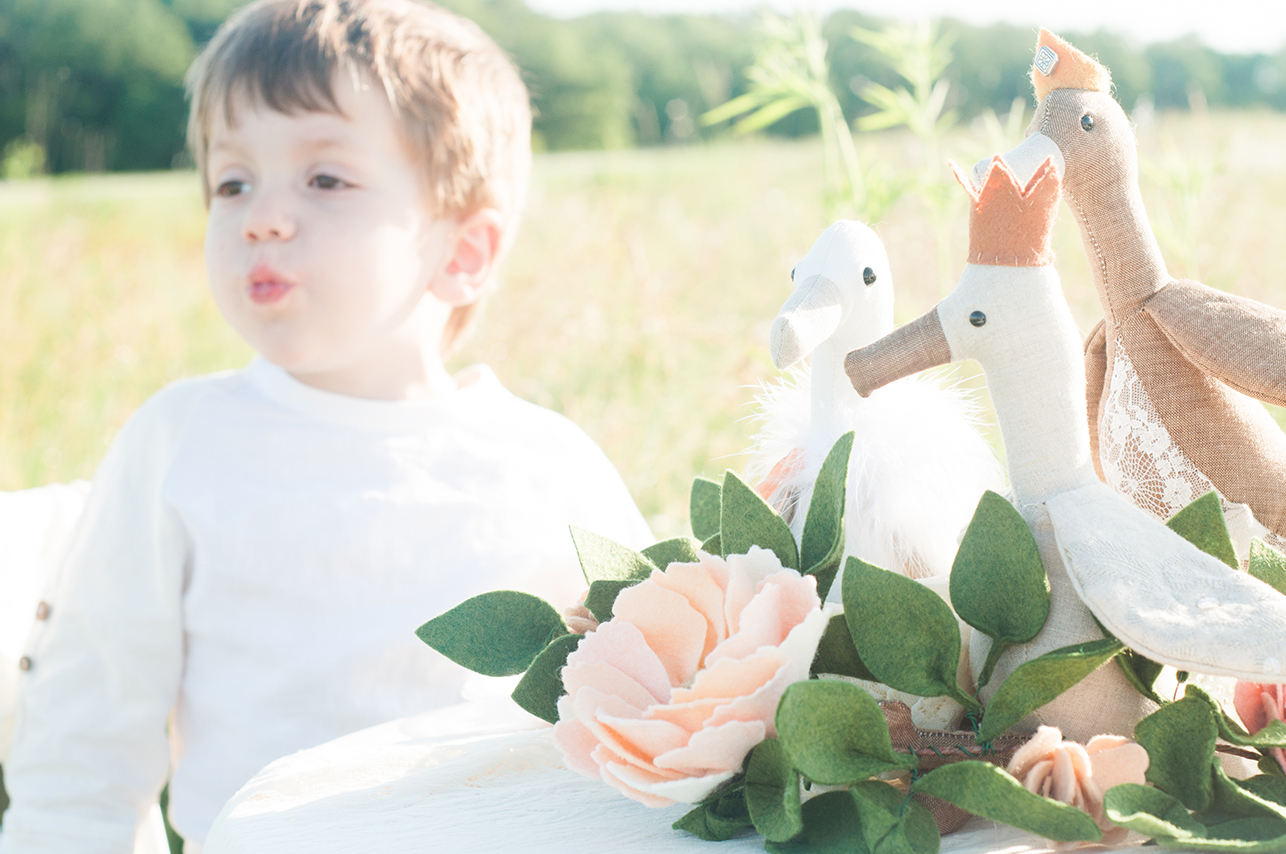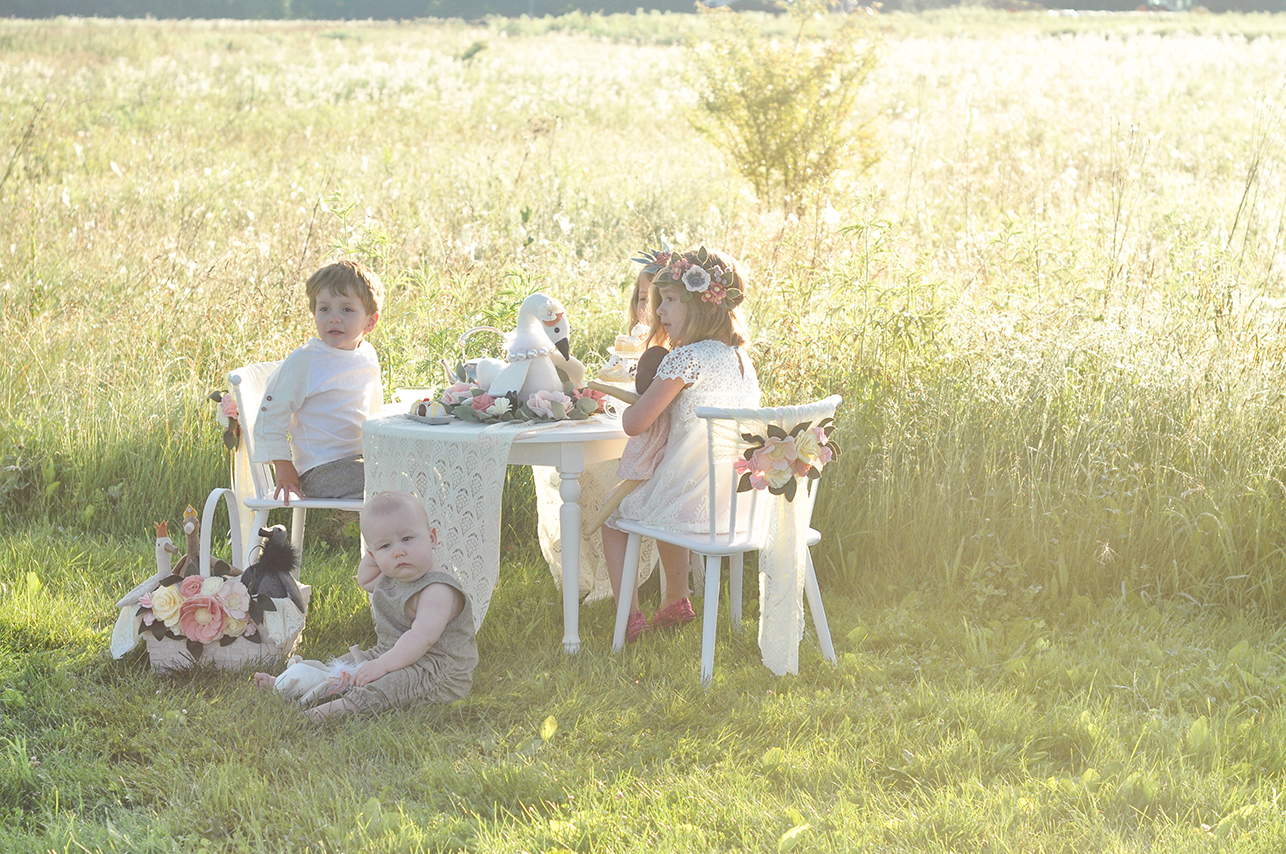 This slideshow requires JavaScript.