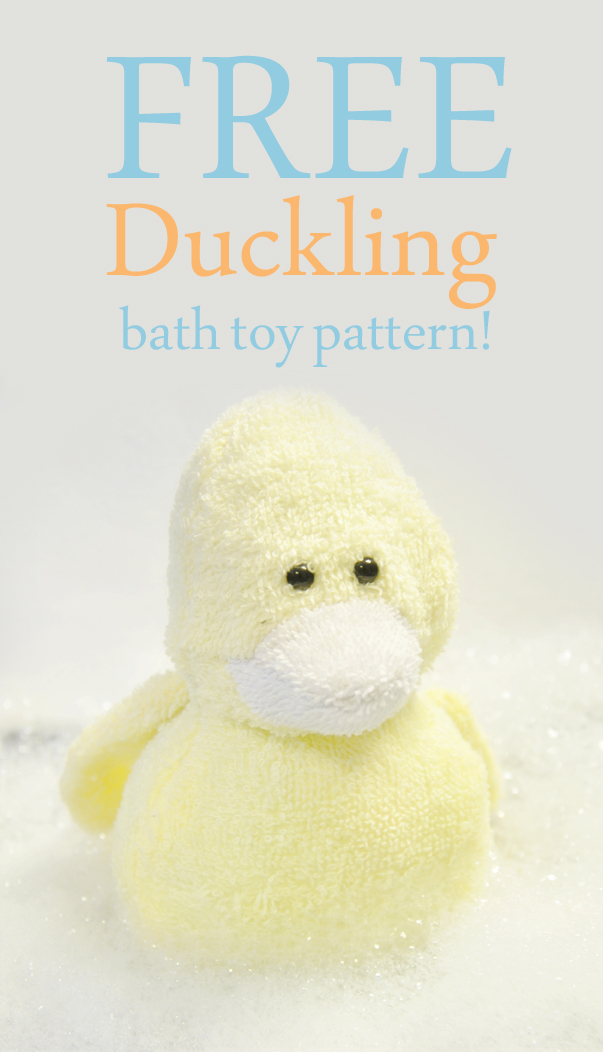 A while back one of my pattern testers made our Paddy the Penguin pattern into a bath toy.  What an adorable idea!  I've been thinking a lot about the easiest way to make a bath toy ever since.   The main concern for me was what to stuff it with.  My tester used one of those big bath sponges
 that she kind of carved into the shape of a penguin- which is great for a penguin with a nice, simple shape.  But when I made up our Darling Duckling pattern (get it for free here!) I knew it had to be made into a bath toy, but carving a sponge into a duck seemed a bit daunting.  I ended up taking a trip to our local dollar store for inspiration (because who wants to spend a lot of money on bath toy filler?!).
The bath pouf
 was the definitely winner.  Here's what I did: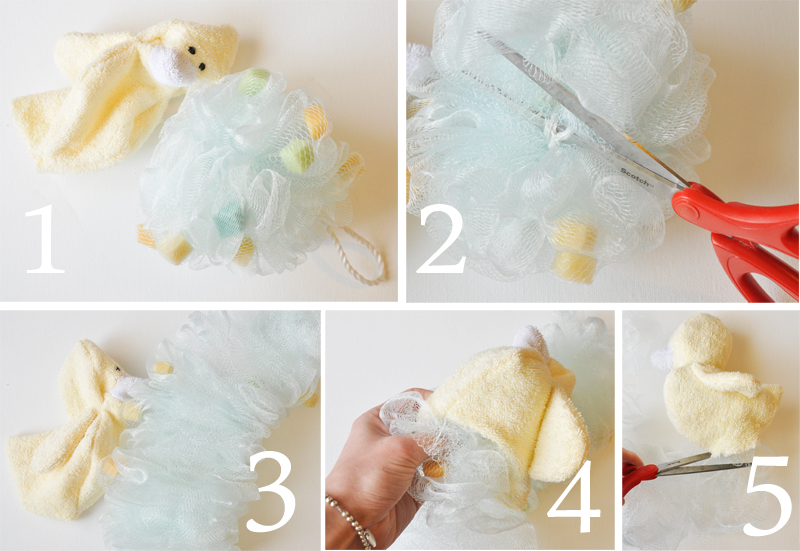 First off, I made up our Darling Ducking pattern in terrycloth fabric. (That's the stuff that looks like a towel.  I actually couldn't find the right color for a beak, so I just cut up an old towel… so that's an option if you can't find terrycloth by the yard)  Instead of stuffing it with fiberfill, I cut the bath pouf apart (well, just the cord that was binding it together- once that's off you should have a nice length of pouf material) and stuffed it into my duck.  It fills it quite nicely without using a lot of material. (The more air pockets are inside the animal, the faster it will dry.  So I tried to stuff mine with the least amount of pouf that would still hold the shape of the animal.)  I cut off the extra to use for another duck (I think you could probably make 3 ducks with 2 medium sized poufs) and sewed it up like normal.
Easy peasy!  I'm thinking of keeping a few of these on hand for gifts- they are so fast to make and so adorable!  I'm pretty sure they'll need a few penguin friends as well 🙂