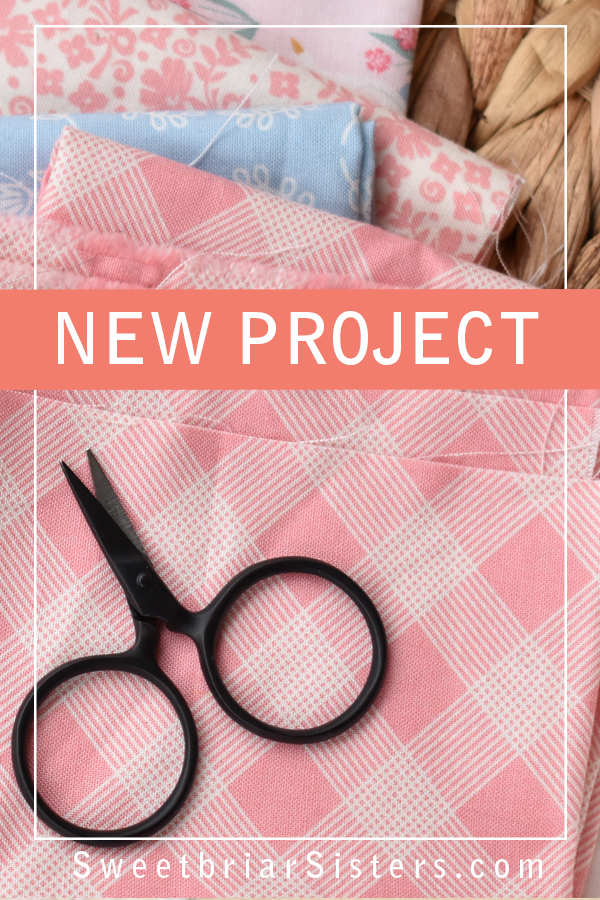 I've had this project in my head for a while now- at least the general idea of it. So long, in fact, that it almost feels weird to actually see it in real life.
I'm always at odds with myself as I plan new patterns. On the one hand, I know that most people love a quick and easy project that has cute results. I've often fallen victim to this method of thinking myself. I can't even tell you how many times I seen an adorable pattern only to pass it up thinking, "Eh- too many pieces. I don't want to follow that many directions." (I secretly hate following patterns… I'm not sure what that says about me since my whole business is based around other people following patterns…)
But here's the thing about simple projects. They are simple. And that means they look simple, which isn't always a bad thing. It's just that sometimes I like something that looks a little more detailed. In fact, pretty much whenever I sew for myself, I choose a project with lots of detail work (but, frankly, usually not one that requires following too many directions. I'm definitely more of a free style sewist.)
I've had the idea for a specific pattern a while now. It's basically a miniature doll, at the same scale as a doll house doll (1:12). I've always known that my pattern testers would be so mad at me for making them sew up something to finicky… so I've put it off. Until now!
Now that I've started doing video tutorials, I have the perfect way to share a more complicated project in a way that won't overwhelm others. (Because with video, you can just follow along without actually sewing anything, and you still get to see how it turns out!) As I've planned out this project, I've broken it down into bite sized chunks and I'll be sharing each step through videos. My hope is to make the videos interesting enough to follow along, but also informative enough that you can sew along if you like. All the pattern pieces for this project will be available for free here on SweetbriarSisters.com and I'm playing with the idea of writing out the instructions and selling the whole thing as a printed pattern once it is complete… we'll see about that. I'd love to provide a way for someone to have everything compiled into a neat booklet without needing sift through the internet… but I'm still not convinced that anyone will want to make this but me! What do you think?
So….without further ado, Welcome to Week One of our Jane Austen Inspired Doll House Play Set! (I definitely need to find a shorter title for this…) I'll introduce the project in the video below and give you a bit of a glimpse into the design process I use while planning out a new pattern. I'll be posting new project updates about every week (Hopefully! My health issues make it hard to plan these things out. There might be some brief if my symptoms flare up too much. But we will get it done eventually!)
I'm so excited to get started and share this journey with you. Here we go…