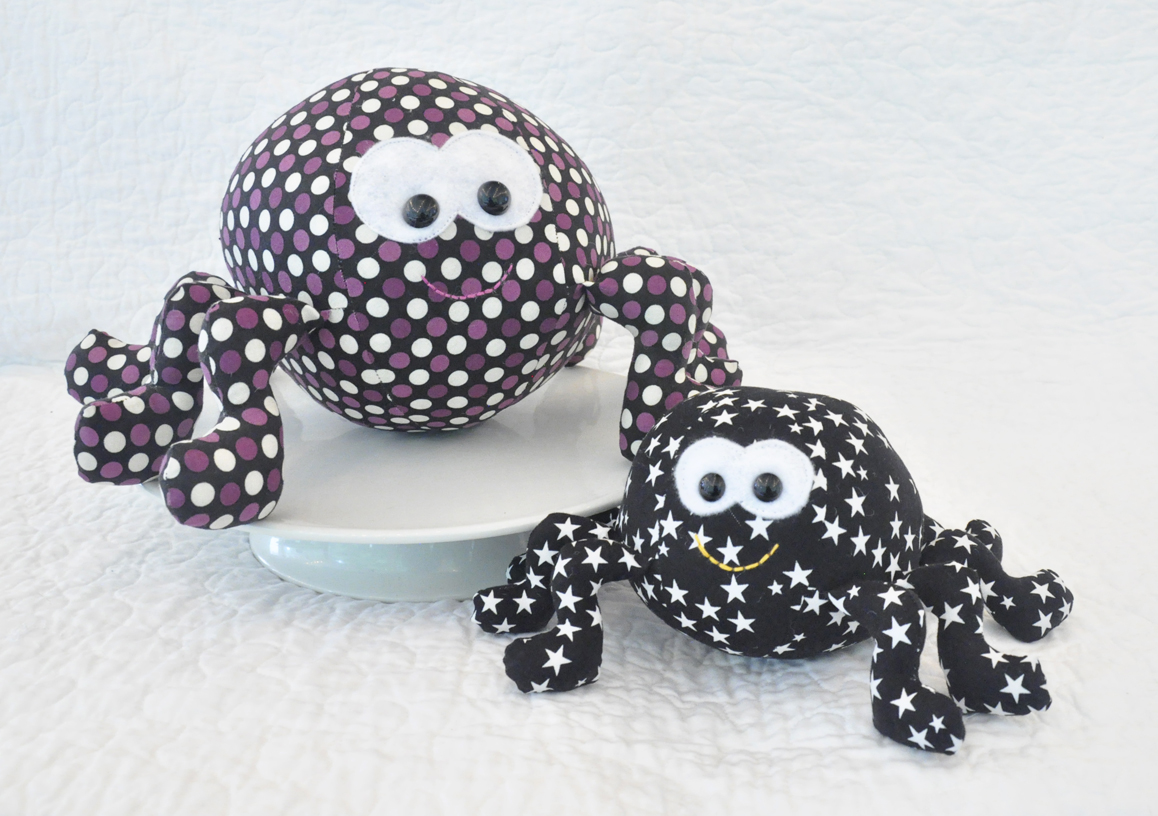 I'd like to introduce you guys to our newest addition to our patterns: Spooky Spiders.  I'm pretty excited with how these turned out- Halloween patterns can be hard sometimes! (after all, you don't want to be sitting in front of your sewing machine making something that kind of creeps you out…) I'm crossing my fingers that you guys will find these much cuter than creepy- I know I sure do! In fact, I have them sitting on my couch right now next to my Halloween throw pillows.
After the holiday season, I might sew up a couple of these for my nephews who love creepy crawly creatures.  (It's so hard to find patterns to sew for boys, right?)  I'm pretty excited  to find some adorable boy fabrics to make the up!
You can find the pattern here.  And if you want to see some adorable inspiration, check out our Facebook photo album full of adorable spiders made by our pattern testers.